Syria Army Repels Daesh Offensive in Hama
TEHRAN (Tasnim) – Syria's army and its allies foiled an attack by Daesh (ISIL or ISIS) terrorists in the west-central province of Hama, inflicting major material losses and casualties on them.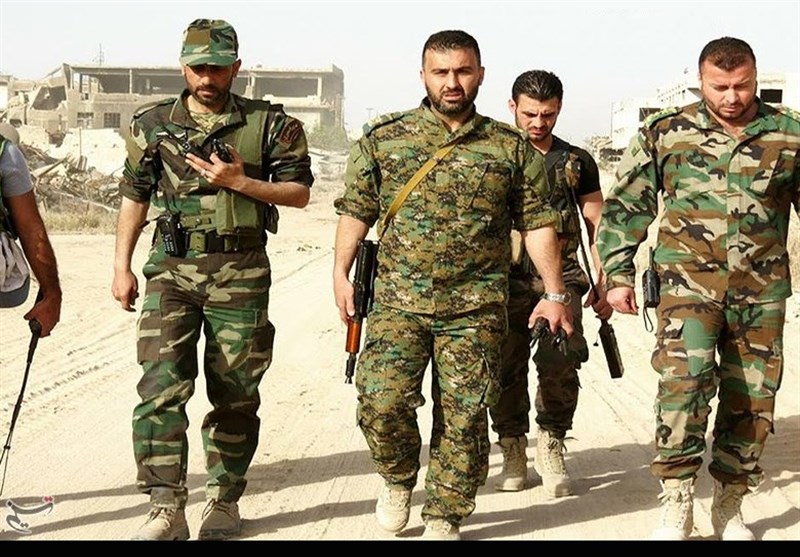 A large of group of Daesh militants were killed and injured by Syrian forces on Monday after they attempted to sneak into al-Sa'an town in Hama, Syria's official SANA news agency reported.
The terrorists planned to capture a military post in al-Majbal area east of al-Sa'an, but failed to do so following the army's counterattack, which forced them to flee the area and move towards al-Badiya desert.
In a separate development, Syrian warplanes pounded Daesh positions in Hill 17, the Electricity Company, and in the vicinity of Liwa al-Tamin on the southern axis of the city, where a vehicle equipped with a heavy machinegun and militants' fortified centers were destroyed.
Over the past six years, Syria has been fighting foreign-sponsored militancy. UN Special Envoy for Syria Staffan de Mistura estimated in August that more than 400,000 people had been killed in the Syrian crisis until then. The UN has stopped its official casualty count in Syria, citing its inability to verify the figures it receives from various sources.