Jahangiri Withdraws Candidacy in Iran's Presidential Race
TEHRAN (Tasnim) - Iranian First Vice-President and one of the country's presidential candidates on Tuesday withdrew his candidacy in favor of incumbent president Hassan Rouhani.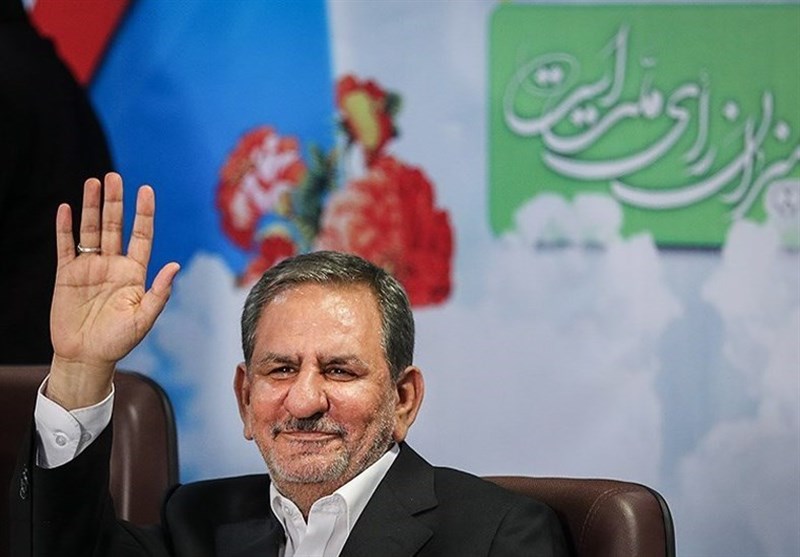 In a statement read by Jahangiri in Iran's southern city of Shiraz on Tuesday, he announced the decision to quit the race.
He said he considers supporting Rouhani and a vote in favor of the incumbent president.
Jahangiri meantime called on the Iranian nation to massively participate in the 12th presidential election due to be held on Friday.
Iran will simultaneously hold its 12th presidential election and the 5th City and Village Councils Elections on May 19.
There are currently four candidates running for presidency, including incumbent President Hassan Rouhani, Ebrahim Raisi, Mostafa Hashemitaba, and Mostafa Aqa-Mirsalim.
Mohammad Baqer Qalibaf, a figure in the principlist political faction who struggled to drum up support for his presidential campaign by hammering President Rouhani, dropped out of race on Monday in favor of Raisi.
The election will be held on Friday, May 19. Over 56,400,000 Iranians will be eligible to vote.