Iran's Defense Minister Brushes Off New US Sanctions
TEHRAN (Tasnim) – Defense Minister of Iran Brigadier General Hossein Dehqan shrugged off the recent US measure to impose new sanctions on Iranian officials and companies, stressing that Tehran will press ahead with its missile program regardless of what others may want.
Speaking to reporters in Tehran on Friday, after casting his ballot in the presidential election, Brigadier General Dehqan described the fresh US sanctions against Iran as another episode in Washington's hostile actions against the Islamic Republic.
The US Treasury Department on Wednesday imposed sanctions on two Iranian defense officials, an Iranian company and members of a China-based network for what it called supporting Iran's ballistic missile program.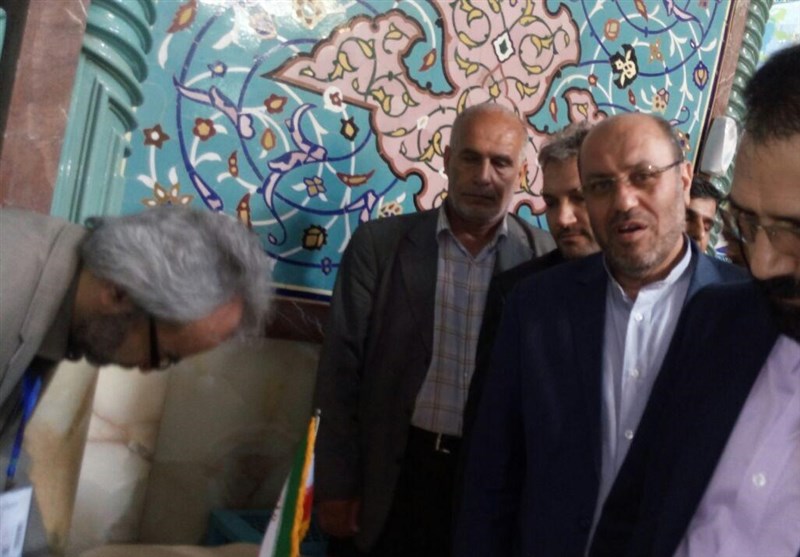 Elsewhere in his comments, Dehqan said the most important thing for Iran is ensuring its national security, stressing that the country would employ all capacities to that end without requiring permission from anybody.
He also made it clear that the conducts of Iran, as an independent state, are based upon its will and determination, emphasizing that the Islamic Republic will never back off from any plan because of intimidation or requests of others.
Iran's programs in the missile industry are clear and have been already announced, the minister stressed, adding that no outside interference could affect Iran's determination.
On Thursday, Iran's Foreign Ministry said it has added nine American individuals and companies to its list of sanctions for sponsoring terrorism or action against Iran's national security as a retaliatory measure against the new US embargoes.