Iranian Presidential Hopeful Raisi Casts Vote (+Photos, Video)
TEHRAN (Tasnim) – Iranian presidential candidate Seyed Ebrahim Raisi attended a polling station in Rey, south of the capital, Tehran, to cast his ballot on Friday morning.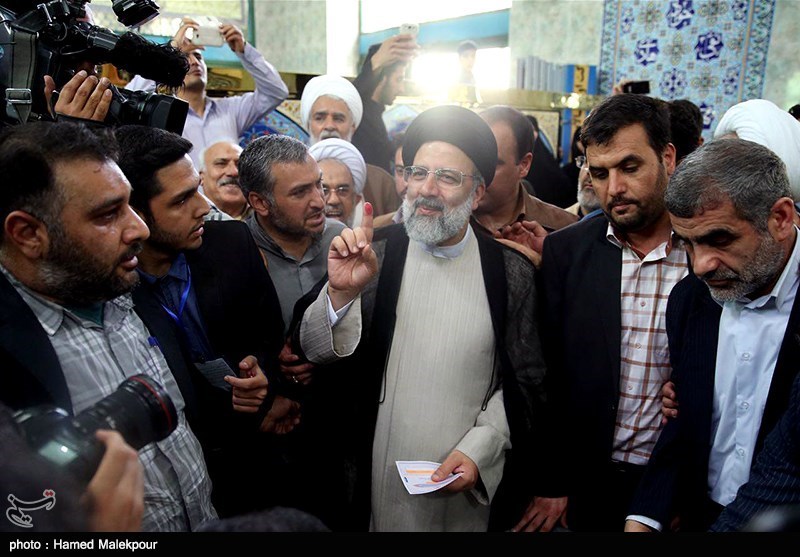 Raisi, who is the chief custodian of the Holy Shrine of Imam Reza (AS) in the northeastern Iranian city of Mashhad, has been campaigning for the presidential election along with three other candidates, namely incumbent President Hassan Rouhani, Mostafa Hashemitaba, and Mostafa Aqa-Mirsalim.
During the previous presidential election in June 2013, Hassan Rouhani garnered 50.7 percent of a total of over 36 million votes.
According to Ali Asghar Ahmadi, the head of the Interior Ministry's State Elections Committee, a total of 56,410,234 Iranians can cast their ballots in the election this year.