Yemeni Army Fires Homegrown Missile at Riyadh ahead of Trump's Visit
TEHRAN (Tasnim) – Yemen's army and popular committees launched a long-range ballistic missile at Riyadh, sending an important message to the kingdom ahead of US President Donald Trump's visit to the Saudi capital.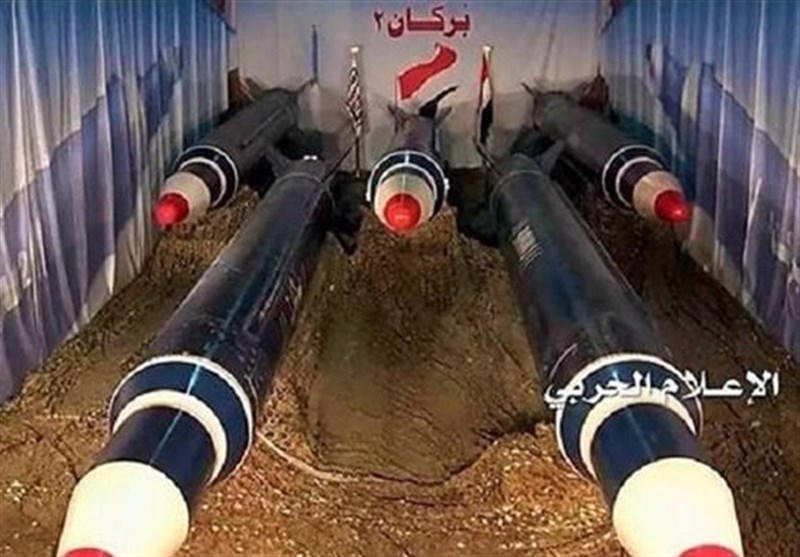 According to a report carried by Yemen's al-Massira TV, the Yemeni troops fired a Scud-type Borkan-2 (Volcano-2) ballistic missile at the Saudi capital on Friday evening.
The Friday launch came just hours before Trump's arrival in Riyadh for a two-day visit to the Arab kingdom, his first foreign trip since he became president.
Following the missile strike, the spokesman of the Yemeni army said that the attack conveyed a clear and important message that we are all ready to respond to the aggression.
Such attacks by the Yemeni forces are usually carried out in retaliation for the continued massacre of civilians by a Saudi-led coalition in Yemen.
Since March 25, 2015, Saudi Arabia and some of its Arab allies have been carrying out airstrikes against the Houthi Ansarullah movement in an attempt to restore power to Hadi.
According to Yemen's Legal Center of Rights and Development, the Saudi campaign has claimed the lives of over 12,000 Yemenis and left more than 20,000 others wounded.