Islamic Solidarity Games: Freestyle Wrestler Nasiri Snatches Gold Medal
TEHRAN (Tasnim) – Iranian freestyle wrestler Meysam Nasiri claimed a gold medal in the Islamic Solidarity Games on Friday.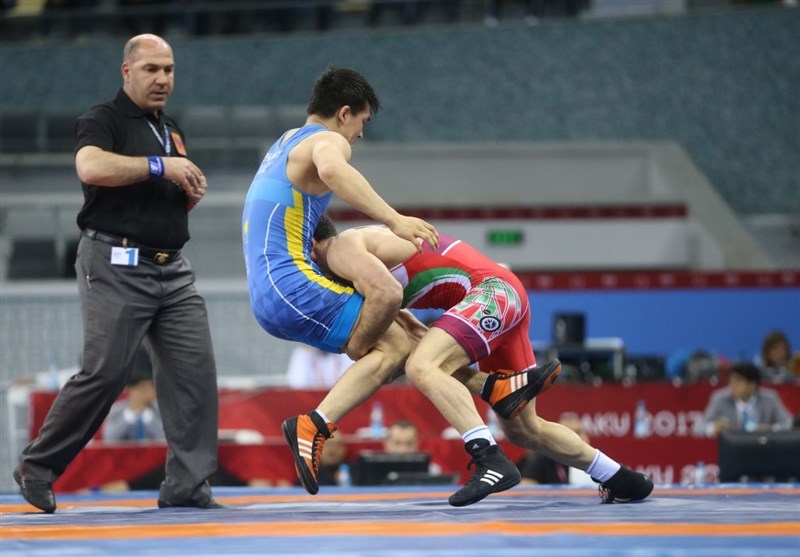 Nasiri defeated Azerbaijan's Magomed Muslimov 5-3 in the final match of the 65kg weight class.
"I dedicate the gold medal to my family, especially my fiancée. I won a tough match because Muslimov is a medal winner in Europe," Nasiri said.
The bronze medal jointly went to Ma'Bunde Cumba from Guinea Bissau and Kazakhstan's Ilyas Zhumay.
More than 3,000 athletes from 54 countries of the Islamic Solidarity Sports Federation are competing in 21 sports at the Games.
The Baku 2017 Islamic Solidarity Games started May 8 and will last until May 22 in Azerbaijan's capital.