Daesh Claims Deadly Bombings in Iraq's Basra, Baghdad
TEHRAN (Tasnim) - Daesh (also known as ISIL or ISIS) terrorist group claimed responsibility for a fresh wave of terror bombings that hit Iraq's southern city of Basra and the capital of Baghdad, killing at least 35 and injuring nearly 45 others.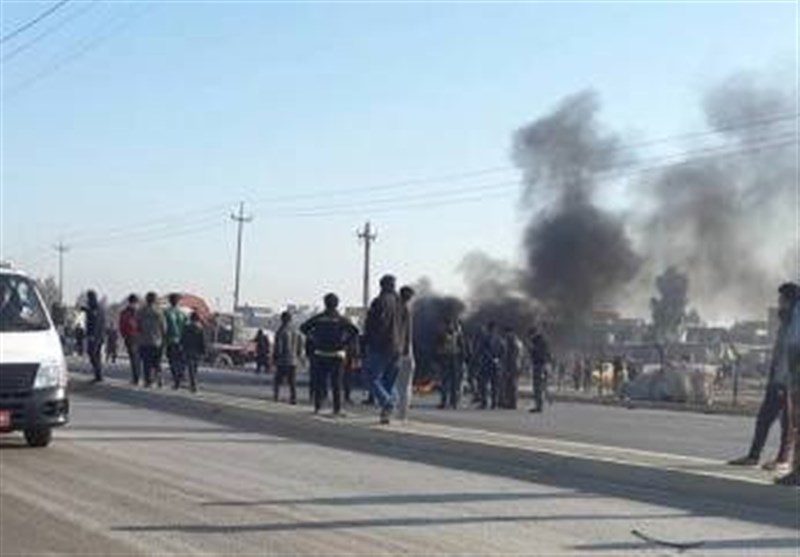 According to security officials, at least 11 people lost their lives and over 30 others were wounded after two bombers blew up their explosives-laden vehicles on Friday at checkpoints near a military base as well as a highway near the area's oilfields.
Seven of the injured are reportedly in critical condition.
The first blast occurred outside the Ar-Rumeila military base, where eight people were killed, including the head of the local intelligence establishment as well as a number of intelligence forces, according to the sources cited in local reports.
Confirming the first bombing, Basra operational commander, Jameel al-Shemri, further announced in a news briefing that a second bomber also blew up his explosives-packed vehicle near the al-Sadra checkpoint on a highway leading to the region's oilfields.
The attacker then detonated his explosive vest after he was surrounded by security force, killing three people, Press TV reported.
This is while the southern province of Basra, where the bulk of the nation's oil is produced, remains one of the most stable and secures regions of Iraq, in which bomb attacks are quite rare.
Meanwhile, Iraq's South Oil Company announced that there was no disruption to operations at the oilfield, but guards at the facilities have been put on maximum alert, authorities said.
Meanwhile, Iraq's Interior Ministry spokesman Sa'ad Ma'an further announced that two explosives-laden vehicles were simultaneously detonated at the entrance to the Abu-Dashir area in the southern district of Baghdad, killing at least 24 and wounding 15 others.
The Takfiri Daesh terror group has claimed responsibility for the blasts.
There has been a hike in such terror attacks as Daesh terrorists are under intense pressure in the city of Mosul, their last stronghold in the country.
Iraq military and volunteer militia forces have almost liberated the city, with some 98 percent of the city retaken so far.