EU's Mogherini Congratulates President Rouhani on Re-Election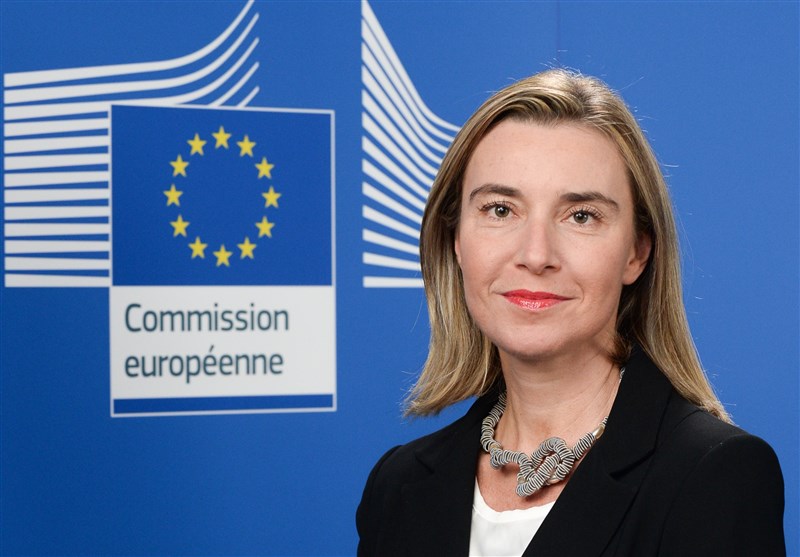 TEHRAN (Tasnim) – European Union Foreign Policy Chief Federica Mogherini congratulated incumbent Iranian president Hassan Rouhani on his victory in Iran's presidential race.
"Iranians took passionately part to political life of their country. I congratulate President Hassan Rouhani for strong mandate received," Mogherini said in a message posted on her Twitter account on Saturday.
The message came after Rouhani won a second term in Friday's presidential election by securing an absolute majority of the votes.
Rouhani garnered 23,549,616 votes from a total of 41,220,131 ballots that were cast in the presidential election on Friday. The runner-up, Ebrahim Raisi, secured 38.5% of the votes with 15,786,449 ballots.
Mogherini added that the 28-member bloc was ready to cooperate with Tehran to help fully implement the 2015 nuclear deal between Iran and world powers, also known as the Joint Comprehensive Plan of Action (JCPOA).
Iran and the Group 5+1 (Russia, China, the US, Britain, France and Germany) reached the nuclear deal in July 2015. When it came into force in January 2016, the JCPOA terminated all nuclear-related anti-Iran sanctions.