Syria's Assad Congratulates Iran's President on Second Term Win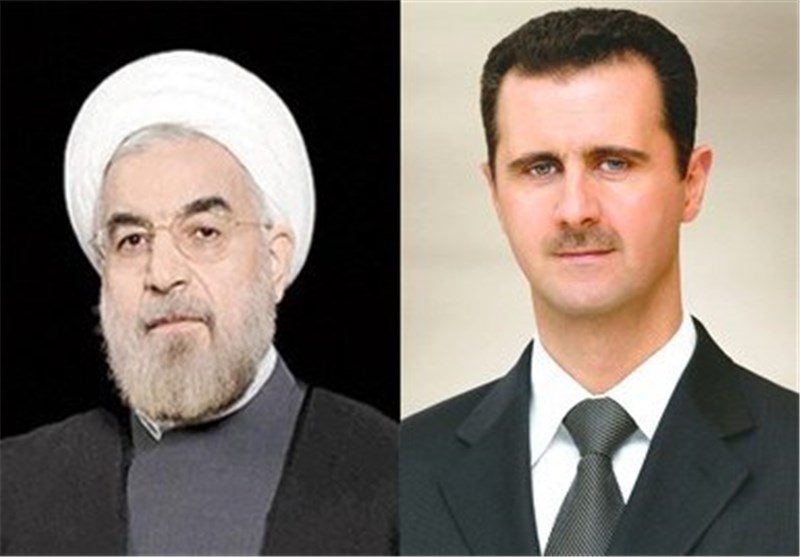 TEHRAN (Tasnim) – Syrian President Bashar al-Assad congratulated his Iranian counterpart on securing a second term, hailing the presidential election in Iran as an exemplary democratic model for the international community.
In a message on Saturday, Assad congratulated President Hassan Rouhani for winning Iran's presidential election and retaining office for four more years, Syrian sources reported.
Lauding Iran's presidential vote as an example for the world, the Syrian president said it was held in light of democracy and perfect responsibility.
He further called for steady cooperation between Tehran and Damascus for contribution to bilateral, regional and international security and stability.
President Rouhani won a second term in Friday's presidential election by securing 57 percent of the votes. The voter turnout was around 73 percent.
Iranian expatriates in 103 countries, including Syria, cast their ballots simultaneous with the big turnout at home.
While Syria has been gripped by a civil war since March 2011 with various terrorist groups controlling parts of it, Iran has remained a close ally of the Arab nation and has been supporting its legitimate government in the face of foreign-backed militancy.