Russia Remains Open to Cooperation with Iran, Putin Tells Rouhani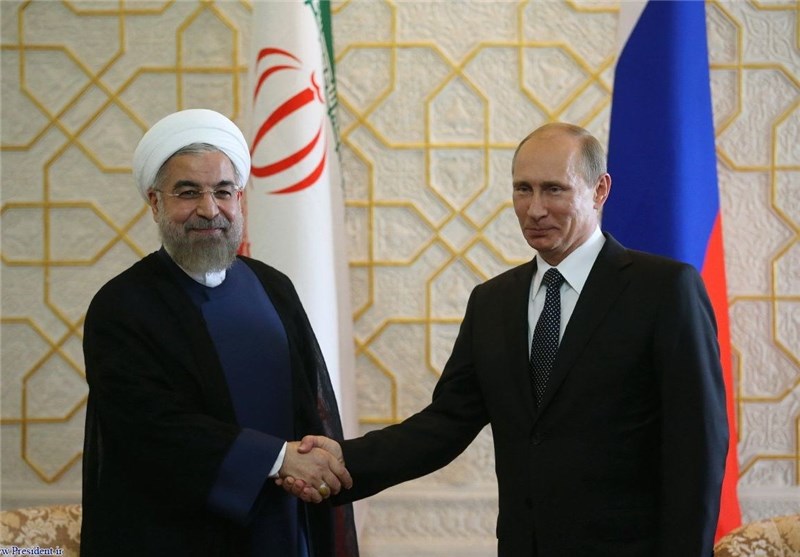 TEHRAN (Tasnim) – In a congratulatory message to Iranian President Hassan Rouhani on his reelection, Russian President Vladimir Putin voiced Moscow's readiness to keep working with Tehran on mutual and international issues.
Putin congratulated his Iranian counterpart on winning a second term in the message on Saturday, RT Arabic reported.
Moscow is prepared for cooperation with Tehran in the bilateral and international arenas, Putin added.
The Russian leader also called for efforts to implement bilateral agreements between the two countries, including a recent one signed during President Rouhani's visit to Moscow in March.
President Rouhani won a second term in Friday's presidential election by winning 57 percent of the votes. The voter turnout surpassed 73 percent.
Iran and Russia have formed a strong alliance in recent years and have ramped up efforts to boost defense cooperation, trade ties, and cultural interaction.
They both support the Syrian government against foreign-backed militancy. Tehran and Moscow insist that the Syrian nation is the only side that has the right to shape the future of the Arab country, which has been gripped by civil war since March 2011 with various terrorist groups, including Daesh (ISIL), currently controlling parts of it.