Islamic Solidarity Games: Iran Claims Five Gold Medals at Zurkhaneh
TEHRAN (Tasnim) – Iranian athletes won five gold medals in five Zurkhaneh's disciplines at the 4th Islamic Solidarity Games in Baku on Sunday.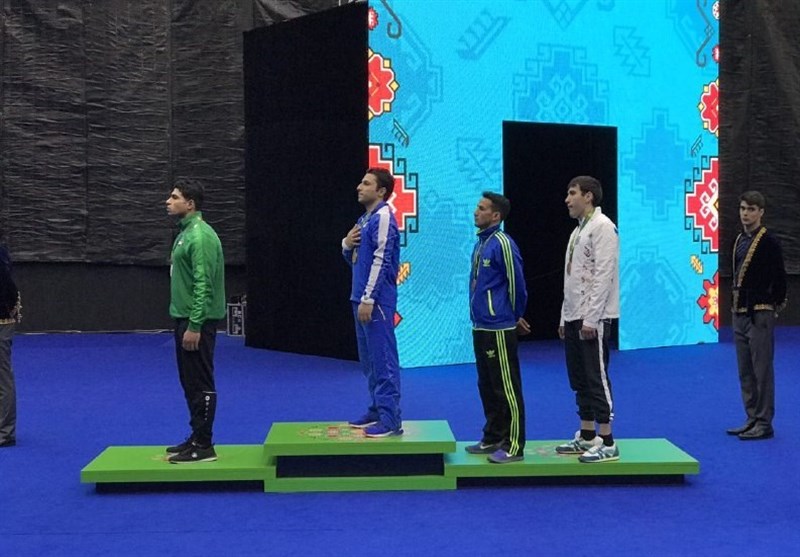 Ali Jalijoo took a gold medal in Charkhe Teez discipline. Silver medal went to Iraqi Jaber Abdulameer.
Orkhan Khanlarov from Azerbaijan and Afghanistan's Hassan Sharifi Mushtaq jointly won the bronze medal.
In Charkh Chamani, Ali Jalijoo bagged a gold medal. Orkhan Khanlarov snatched a silver medal and bronze medal went to Mustafa Nooristani from Afghanistan and Tajikistan's Abdulali Nazaalii.
In Kabbadeh, Mohsen Golestanizadeh from Iran seized a gold medal. Iraqi Jaber Abdulameer ranked second in the event.
Azerbaijan's Mammadi Salamov and Ismoil Sangov from Tajikistan won the bronze medal.
Iran's Pezhman Sokoonati won the gold medal in Meel Bazi. Khayyam Orujov from Azerbaijan claimed the silver medal and Afghanistan's Ahmad Shakib Atahi and Sardar Ahmad Khan Arbab from Pakistan bagged the bronze medal.
Iran's Mostafa Mofid took Iran's fifth gold medal in Meel Sangin discipline and Iraqi Ridha Algburi took the silver.
Azerbaijan's Khayyam Orujov won the bronze medal. Another bronze was captured by Tajikistan's Navruz Arabov.
Zurkhaneh consist of two words: "zur" meaning power or strength and, "khaneh" meaning house, which translates to, house of power or strength.
Zurkhaneh is accompanied by the rhythms played by Murshud who sits in a place called the Serdem. The door "Serdem", is narrow and low with a passage leading to the opening. The serdem itself is 1 or 1.5 meters tall and is built from wood.
The shape and form of Zurkhaneh tools are taken from ancient weapons. The participants of zurkhaneh use equipment, such as a club bell, push-up board, shield, bow and chain throughout the performance.
More than 3,000 athletes from 54 countries of the Islamic Solidarity Sports Federation are competing in 21 sports at the Games.
The Baku 2017 Islamic Solidarity Games started May 8 and will last until May 22 in Azerbaijan's capital.