Trump Vilifying Iran to Milk Saudis: FM Zarif
TEHRAN (Tasnim) – Iranian Foreign Minister Mohammad Javad Zarif said US President Donald Trump is cozying up to Saudis and vilifying Iran in order to "milk" the kingdom for all it is worth.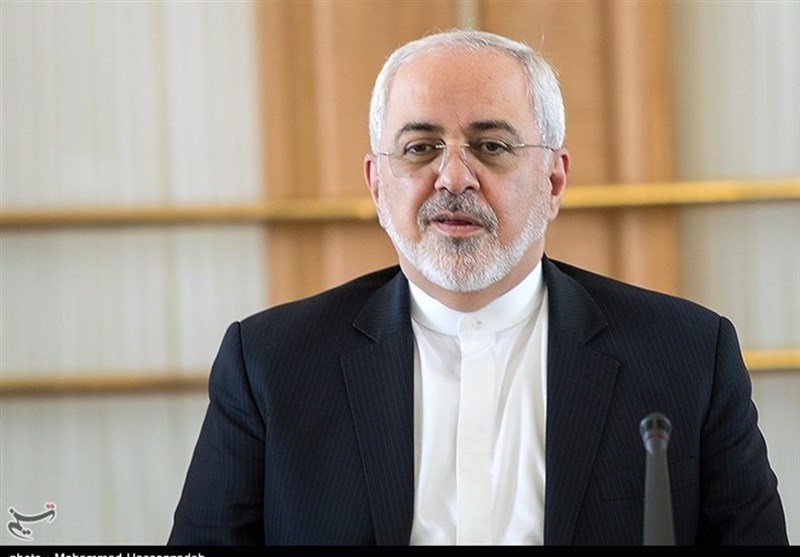 "Iran—fresh from real elections—attacked by @POTUS in that bastion of democracy & moderation. Foreign Policy or simply milking KSA of $480B?" Zarif said in a message posted on his official Twitter account on Monday.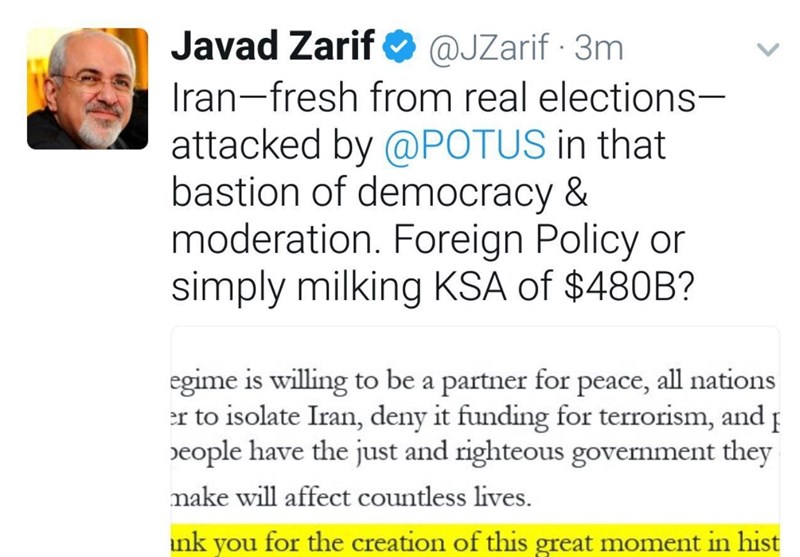 The remarks by Zarif came in response to Trump's recent anti-Tehran remarks in Riyadh. The US president arrived in the Saudi capital on Saturday, making his first trip abroad.
The Iranian minister was also referring to a nearly $110 billion defense deal signed between Washington and Riyadh on Saturday.
It is set to reach to $350 billion over 10 years, plus a series of other deals. Saudi Arabia is US arms dealers' most important client and Washington's number one ally in the Middle East.
On Sunday, Trump outlined his vision for US-Muslim relations to an audience of more than 50 leaders of Muslim countries attending the "Arab Islamic American Summit" in the Saudi capital.
During the meeting, Trump called on all nations to work towards isolating Iran. He further accused Tehran of stoking the fires of sectarian conflict and terror. During his speech, Trump also hailed the Saudi government as a strong Muslim ally and a partner in the fight against extremism.
This reeks of hypocrisy as the Saudi-backed clerics openly preach and practice Wahhabism, a radical ideology that inspires terrorists around the world. Daesh (ISIL) and other terrorist groups take advantage of Wahhabism to declare people of other faiths "infidels," a justification for their execution.