Iran Condemns Raid on Bahraini Cleric's House
TEHRAN (Tasnim) – Iran's Foreign Ministry spokesman strongly condemned the Bahraini regime's raid on the domicile of top Shiite cleric Sheikh Isa Qassim in the village of Diraz that was accompanied by brutal violence against protesters.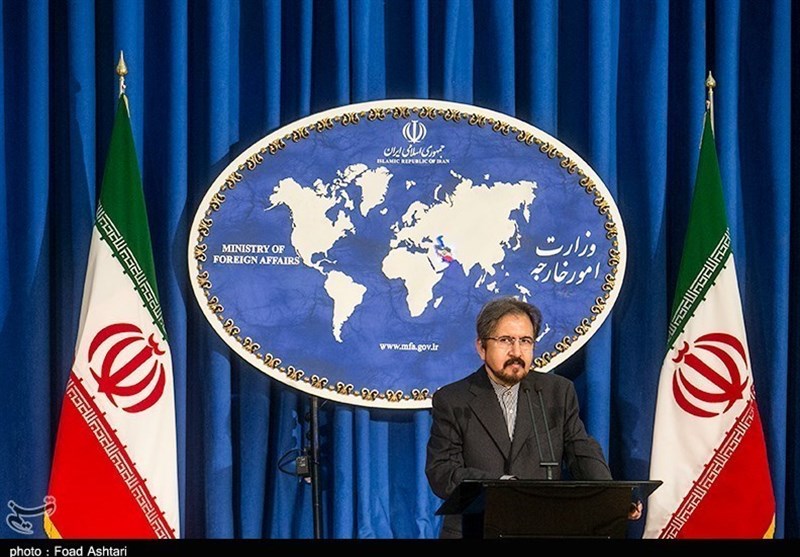 The Al Khalifa's move to storm into the residence of highly revered cleric Sheikh Isa Qassim and the bloody crackdown on tens of defenseless and peaceful demonstrators has complicated the situation further in the Arab country, Bahram Qassemi said on Tuesday.
Slamming the harsh move against the popular Bahraini cleric and his supporters as a "miscalculation by the regime", the Iranian spokesman stressed that intensified suppression and adoption of sectarian and religious policies against people of Bahrain would not help settle the crisis in Bahrain and would derail the peaceful process of protests.
Highlighting Sheikh Qassim's status as a great religious and political figure in the Muslim world, the Iranian diplomat warned the Manama regime of any offense against the popular cleric and of the consequences of its actions.
He finally recommended the Bahraini government to set aside the policing polices and opt for political solutions and national dialogue to pave the way for the settlement of crisis by relying on its people.
Earlier in the day, Bahraini regime forces stormed into the residence of Sheikh Qassim, the spiritual leader of the country's Shiite majority in the village of Diraz, arresting everyone inside the house.
It is not yet clear whether Sheikh Qassim himself is among the detainees.
According to reports, at least five people have been killed in the raid, and over 280 others have been arrested.
On Sunday, a Bahraini court sentenced Sheikh Qassim to one year in prison. Based on the verdict, the cleric's properties worth three million Bahraini dinars (near $8 million) have been also confiscated. Moreover, Sheikh Qassim has been sentenced to pay a fine of 1,000 Bahraini dinars (about $2,650).
Bahrain, a close ally of the US in the Persian Gulf, has been witnessing almost daily protests against the Al Khalifa dynasty since early 2011, with security forces resorting to harsh measures against demonstrators.
Scores of Bahrainis have been killed and hundreds of others injured and arrested in the ongoing crackdown on the peaceful protests.