Police Arrest 3 More People in Connection with Suicide Bombing in Manchester
TEHRAN (Tasnim) - Three men have been arrested in Manchester in connection with the attack that left at least 22 people dead at Manchester Arena.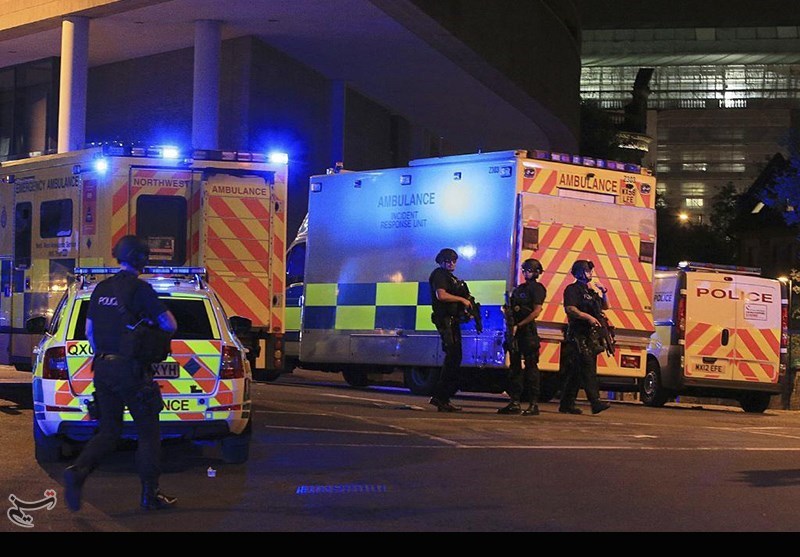 Greater Manchester Police said the arrests were made in the south of the city, where a 23-year-old suspect was arrested in connection with Salman Abedi's bombing on Tuesday.
"Three police warrants were executed in south Manchester in connection to the ongoing investigation," a spokesperson said.
Investigators are working to establish whether the 22-year-old acted alone or was part of a wider terrorist network, raiding several properties across Manchester, The Independent reported.
Amber Rudd, the Home Secretary, confirmed Abedi had recently returned from Libya and the nature of his attack suggested he may have had support.
"It was more sophisticated than some of the horrific events that we have seen in the past or in other parts of Europe so people are reasonably wondering whether he did this on his own," she said.
"When this operation is over, we will want to look at his background and what happened, how he became radicalized and what support he might have been given."
Abedi used a suitcase bomb packed with homemade explosives and nails for the attack – the same method used for Daesh's bombings at Brussels Airport and Molenbeek metro station last year.
It was detonated in the foyer between Manchester Arena and Victoria station shortly before it detonated amid a US signer's fans pouring out of the concert.
Daesh claimed the attack was carried out by a "soldier of the caliphate" in a statement threatening further atrocities against "crusaders".
The UK's official threat level has been raised to "critical level" as the investigation continues, meaning an attack is expected imminently,
Up to 3,800 soldiers have been deployed to patrol sensitive sites across the UK, freeing up police officers to carry out patrols and investigatory work.
Monday's attack – the deadliest to hit the UK since the 7/7 bombings - came exactly four years after the murder of Fusilier Lee Rigby and two months after the Daesh-linked Westminster attack.
More than 60 victims remain in hospital, including some with severed limbs and organ damage, while several of those killed have been named.
They include an eight-year-old girl, two teenage girls, a 28-year-old man and a Polish couple who had come to collect their daughters after the concert.