Iran to Proceed with Missile Program with Full Power: Spokesman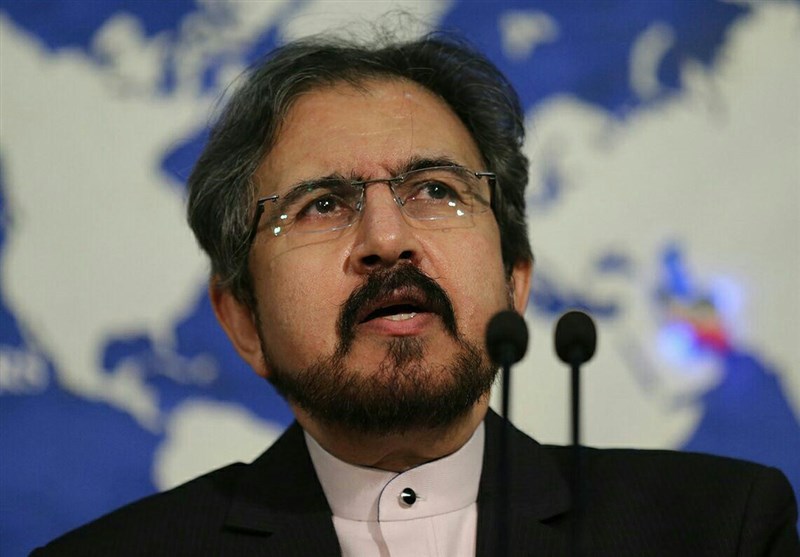 TEHRAN (Tasnim) – Iranian Foreign Ministry Spokesman Bahram Qassemi reiterated the country's policy to boost its defense capabilities in the face of enemies, saying the Islamic Republic will strongly continue its missile program.
In remarks released on Thursday night, Qassemi denounced recent anti-Iran remarks by US Secretary of State Rex Tillerson, who has called on Iranian President Hassan Rouhani to end the country's ballistic missile tests, as "empty talk".
"The remarks about our country's missile program are inapt and wrong" the Iranian spokesman said.
"In line with our national policies, we will continue our defense program, which is deterrent and contributes to stability and security in the region and the campaign against terrorism, with full power and will not allow others to talk about the issue," he noted.
In a recent joint news conference with his Saudi counterpart, Tillerson repeated claims that Iran supports terrorism and asked Rouhani to end the country's ballistic missile tests in what is Washington's first reaction to his re-election.
Earlier on Wednesday, Rouhani, who has won a second term after presidential elections last Friday, responded to the claims, saying that Iran pays no heed to what enemies says about the country's missile program.
Remarks by enemies about Iran's missile power result from their ignorance, Rouhani said at a cabinet session on Wednesday.
The foes "think that our power is restricted only to missiles, while our power lies in this nation's faith," he added.