Beijing Expresses 'Strong Protest' Over G7 Discussing South China Sea Dispute
TEHRAN (Tasnim) - Beijing strongly opposes the statement, made by the countries of the G7 summit in Italy, where the states expressed concern over the ongoing disputes in regards to the South China and East China seas, Chinese Foreign Ministry spokesman Lu Kang said Sunday.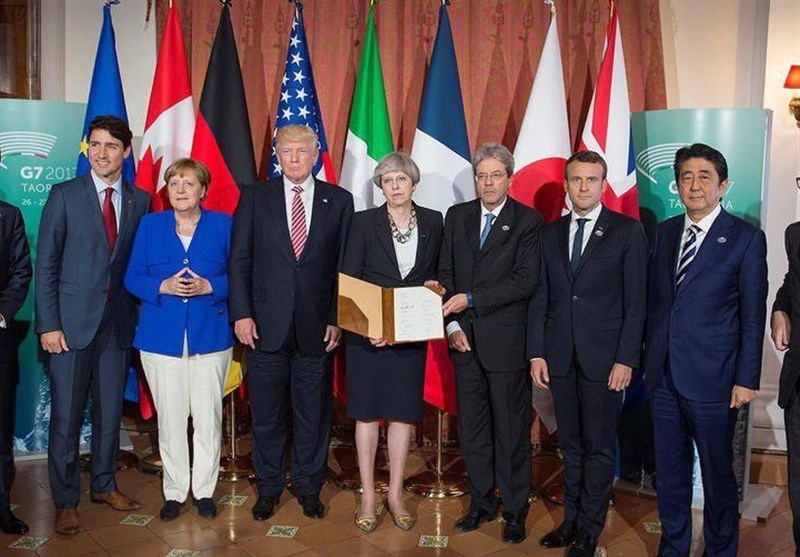 The Asia-Pacific region faces several territorial disputes in South China and East China seas, involving China, Japan, Vietnam and the Philippines. According to the G7 communique, the leaders expressed their opposition toward "any unilateral actions that could increase tensions." The leaders urged all parties to conflict to start the demilitarization process, Sputnik reported.
"We noticed this situation. We express strong protest in relation to the G7 summit's communique, where the issue of South China and East China seas was discussed under the pretext of the international law," the spokesman said.
The South China Sea conflict should be settled only through negotiations by the countries, which are part of the dispute, the spokesman stressed.
China considers the Spratly archipelago in the South China Sea as its territory, despite the Hague-based Permanent Court of Arbitration decision that Beijing had no reasons for territorial claims in the South China Sea in July 2016. The arbitration proceeding was initiated by the Philippines in January 2013.
The G7 summit was held on May 26-27 in the city of Taormina on the Italian island of Sicily, the leaders of Canada, France, Germany, Italy, Japan, the United States and the United Kingdom, as well as European Commission President Jean-Claude Juncker and European Council President Donald Tusk participated in the event.