Iran Ready to Send Ceasefire Monitors to Syria: Spokesman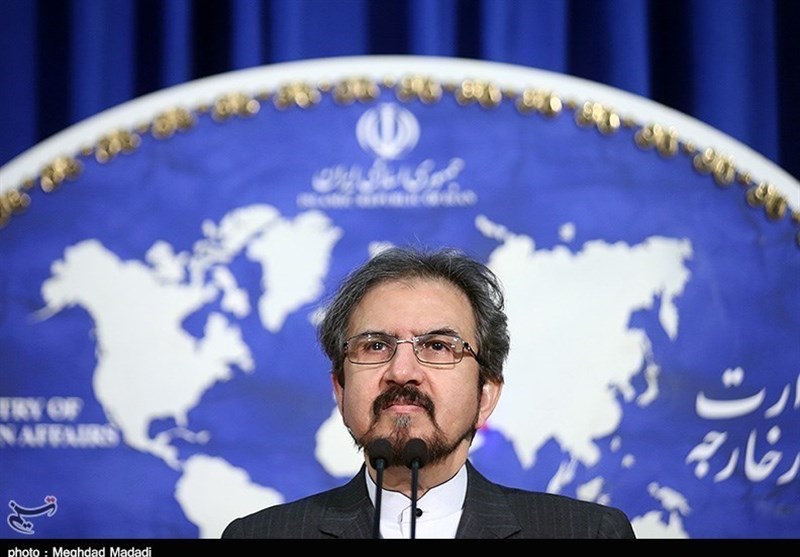 TEHRAN (Tasnim) – Iranian Foreign Ministry Spokesman Bahram Qassemi highlighted the ongoing trilateral talks between Tehran, Moscow, and Ankara on the truce in Syria and said the Islamic Republic is prepared to send forces to monitor the ceasefire in the Arab country.
The negotiations on the ceasefire and de-escalation zones in Syria are underway between Iran, Russia and Turkey, Qassemi told reporters during his press conference in Tehran on Monday.
"If the required grounds are provided, there would be a need to deploy forces who can monitor the ceasefire," the Iranian spokesman said.
"We are prepared to take this measure if the necessary agreement is reached," Qassemi added.
Earlier this month, Iran, Russia, and Turkey agreed on a proposal to establish four de-escalation zones in Syria, following diplomatic talks in the Kazakh city of Astana.
The largest of the four de-escalation zones is in northern Syria and includes Idlib province and adjoining districts of Latakia, Aleppo, and Hama with a total population of over 1 million.
The zones are intended to halt conflicts in specific areas between Syrian forces and rebels, and would potentially be policed by foreign troops.
According to Russian defense officials, the fact that the de-escalation agreement was supported by the United Nations, the US and Saudi Arabia guaranteed its implementation.
Syria has been gripped by civil war since March 2011 with various terrorist groups, including Daesh (also known as ISIS or ISIL), controlling parts of it.
According to a report by the Syrian Center for Policy Research, the conflict has claimed the lives of over 470,000 people, injured 1.9 million others, and displaced nearly half of the country's pre-war population of about 23 million within or beyond its borders.