Iran Dismisses US Allegation of Terror Attempt
TEHRAN (Tasnim) – Iran's Foreign Ministry slammed the US defense secretary's allegation that Tehran had been involved in a plot to kill Saudi ambassador to Washington a couple of years ago as a "fabricated and baseless scenario", describing it as a payback for the extravagance of Saudis.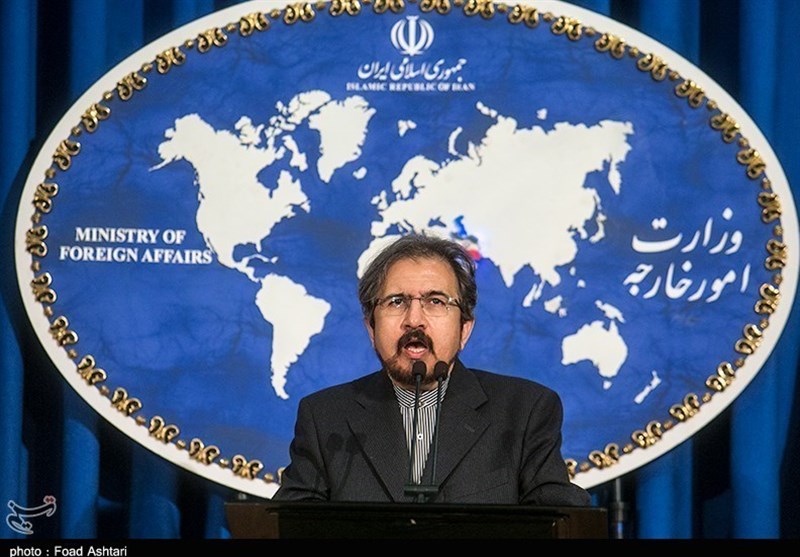 In comments on Tuesday, Iranian Foreign Ministry Spokesman Bahram Qassemi dismissed the US defense secretary's anti-Iran accusations as a sheer lie and an imaginary scenario whose "Hollywood style" has become more and more clear to the world's public opinion.
His remarks came after James Mattis said in a televised interview that an Iranian plot to kill Saudi ambassador to Washington Adel al-Jubeir in 2011 was an "operation approved at the highest level."
The Iranian spokesman then noted that such recurring allegations against Iran just a few days after US president's trip to Saudi Arabia was not unexpected, because Washington should have reciprocated following the extravagance of Saudi officials during Donald Trump's visit.
On May 20, Trump sealed a $110 billion arms deal with Saudi Arabia on his maiden foreign trip as the US president. The deal, plus other investments that could total up to $350 billion, was the central achievement of Trump's visit to the kingdom.
Elsewhere in his comments, Qassemi lashed out at the US for its "dollar-based and instrumental" approach to terrorism, saying such view has jeopardized stability and security in the world, particularly in the Middle East region.
He then noted that the US insistence on such conduct has undermined the prospect of the global fight against terrorism.
The Iranian diplomat finally took a swipe at the US government for adopting the policy of fomenting "division" among the Middle East Muslim states, saying Washington resorts to "fabricated and fake threats" to plunder the assets of the region through arms sales.