US Police in Standoff with Armed Man at Orlando International Airport
TEHRAN (Tasnim) - Armed police have been locked in a stand-off with a man carrying a gun at Orlando International Airport.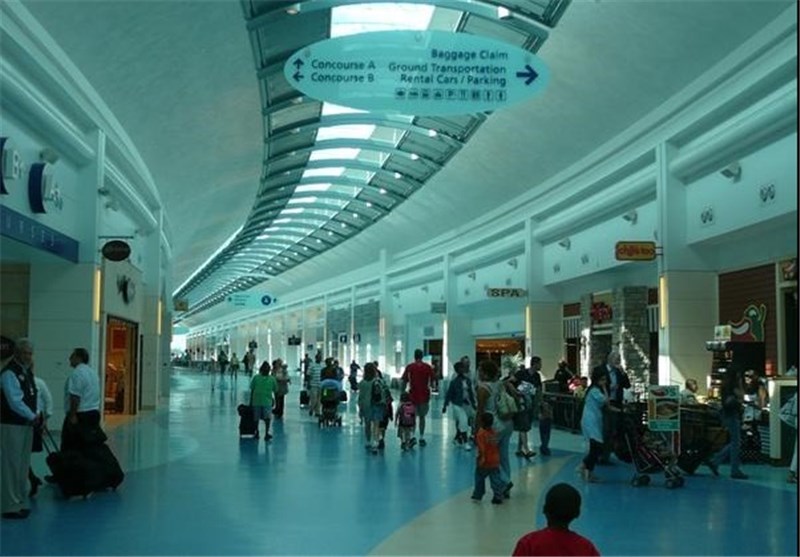 Authorities in Florida said they had detained a lone "gunman" who had been found in the rental car area on Tuesday evening.
A spokesperson for the airport said that the incident had been contained and there was minimal impact to operations.
Glorializ Colón Plaza, 20, told the Orlando Sentinel she was just finishing work with Virgin Atlantic airlines when she saw everyone hiding.
While leaving a lift, she saw the man on the floor near the rental car area, screaming and surrounded by police.
"I couldn't make out the words, but he was screaming really loud," she said. "Everyone there told me right before this happened a man said to everyone: 'You're going to need mental therapy after this,' then he pulled out a gun and everyone ran."
Images posted on social media showed a heavy police presence in the area, with passengers reporting they were told to "get back" by officers.
Police were negotiating with the man, who had not initially harmed himself or anyone else.
A spokesperson for Orlando Police confirmed that no shots had been fired in the incident and "no active" shooter was at large.
"Armed suspect is contained but not in custody. Suspect is speaking with a crisis negotiator," a spokesperson added.
The force later said the suspect was in custody and "everyone is safe".
The Florida Highway Patrol said all roads to the airport were shut down, with "zero exceptions."
Authorities warned people to stay in their vehicles and away from police, while travellers were urged to check the status of their flight with airlines.
​Earlier this year, five people were killed inside a baggage claim area at the Fort Lauderdale-Hollywood International Airport by an Iraq war veteran claiming he launched the attack on behalf of ISIS (also known as Daesh).
There were no immediate indications that the incident at Orlando airport was terror-related.
The city was previously the target of a shooting attack by an ISIS supporter, who massacred 49 people at an LGBT-friendly nightclub in June 2016.