Foreign Seminary Students in Iran Rally in Support of Bahrain's Sheikh Qassim (+Photos)
TEHRAN (Tasnim) – Foreign clerics and Islamic seminary students residing in Iran's central city of Qom staged a rally to condemn the Manama regime's recent moves against Sheikh Isa Qassim, the spiritual leader of Bahrain's Shiite majority.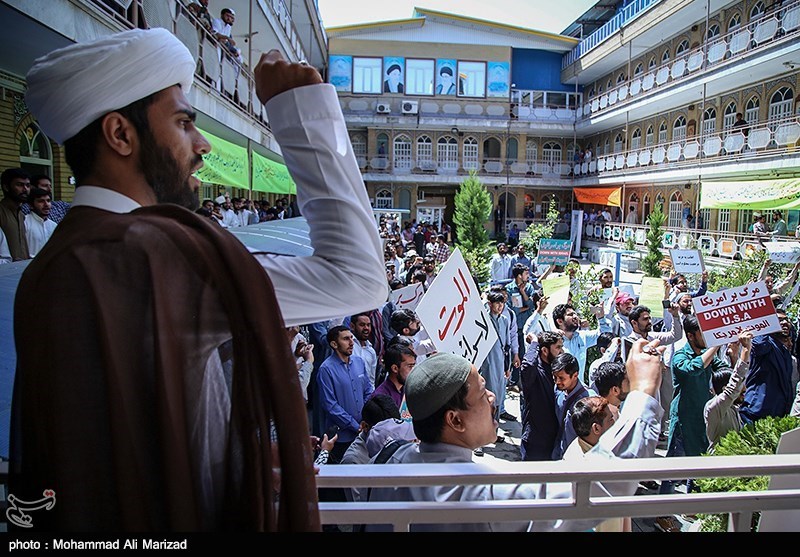 In the protest rally staged at Qom's Al-Mustafa International University (MIU) on Wednesday, the seminary students expressed their solidarity with Sheikh Qassim.
They also chanted slogans like "Down with the Al Khalifa", "Down with the Al Saud", "Down with the USA" and "Down with Israel".
Speaking at the rally, Sheikh Abdullah al-Daqqaq, Sheikh Qassim's representative in Iran, expressed his gratitude to the seminary students for supporting the prominent cleric and said the Al Khalifa regime is on the verge of collapse.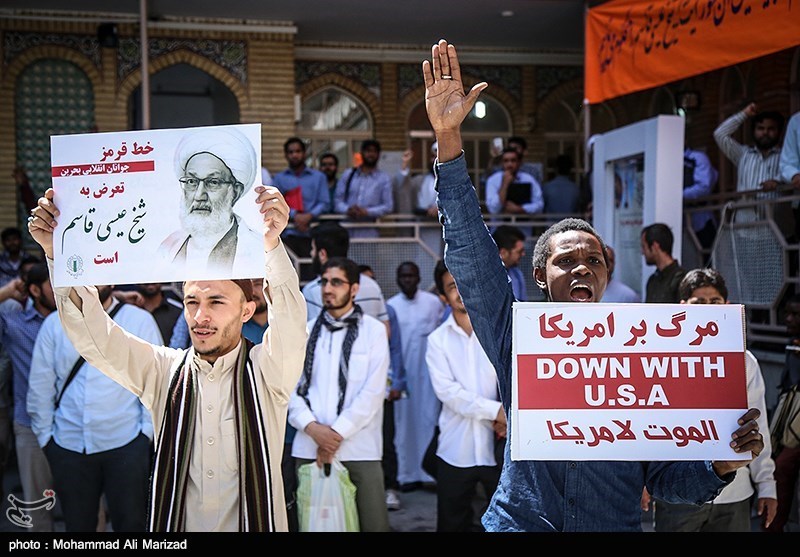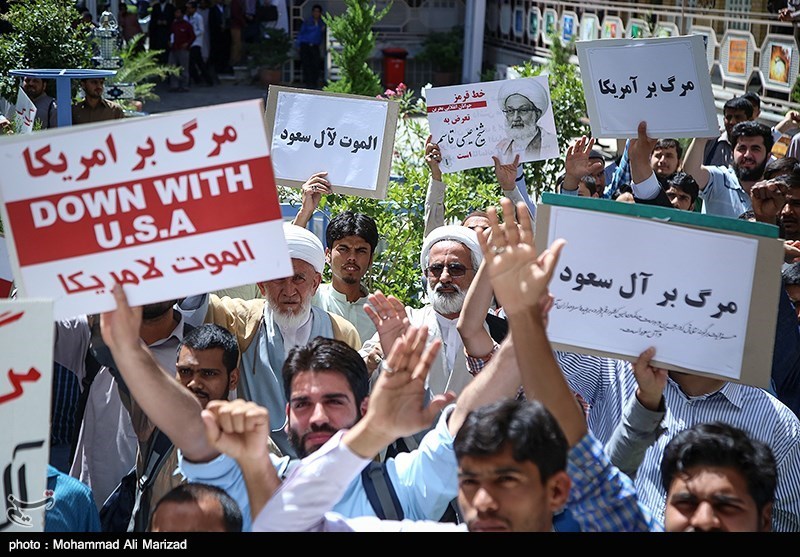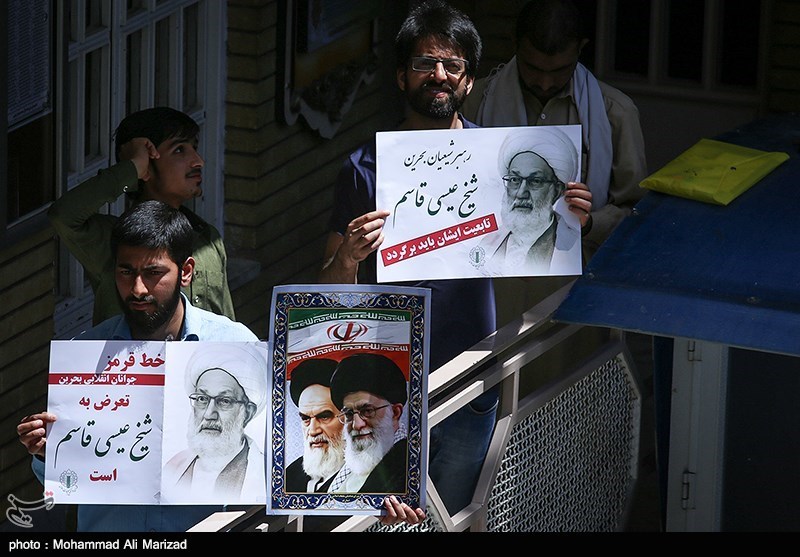 Last week, Bahraini regime forces stormed into the residence of Sheikh Qassim in the village of Diraz, arresting everyone inside the house.
Reports suggest that the Bahrain top cleric is now under house arrest.
At least six people were reportedly killed in the raid, and over 280 others were arrested.
The raid came a few days after a Bahraini court sentenced Sheikh Qassim to one year in prison. Based on the verdict, the cleric's properties worth three million Bahraini dinars (near $8 million) were also confiscated. Moreover, Sheikh Qassim was sentenced to pay a fine of 100,000 Bahraini dinars (about $265,000).
Bahrain, a close ally of the US in the Persian Gulf, has been witnessing almost daily protests against the Al Khalifa dynasty since early 2011, with security forces resorting to harsh measures against demonstrators.
Scores of Bahrainis have been killed and hundreds of others injured and arrested in the ongoing crackdown on the peaceful protests.