Number of Injured in Venezuela Anti-Gov't Protests Reaches 15,000: Opposition
TEHRAN (Tasnim) - The number of those injured in the anti-government protests in Venezuela reached 15,000, one of the country's opposition leaders said Saturday.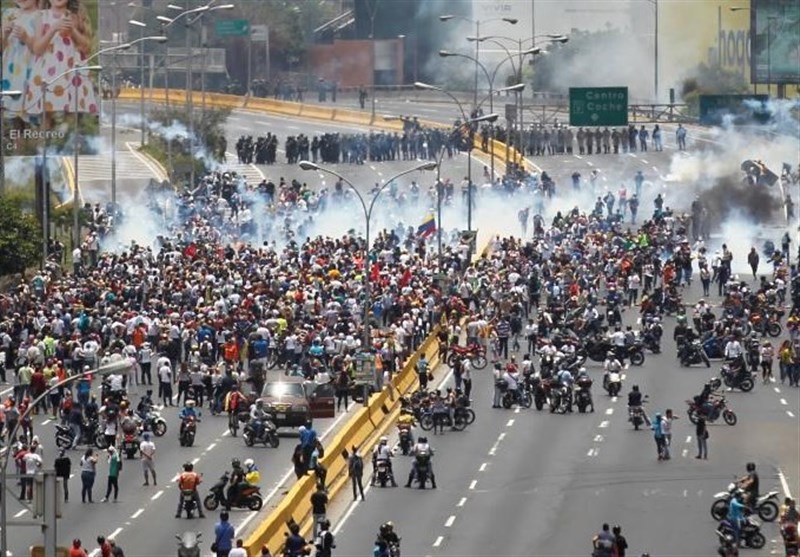 "In our country 15,000 people have been injured since April 1. As of [Thursday], only in Caracas 1,000 people were wounded over the last week," Henrique Capriles Radonski, governor of the Venezuelan Miranda state, said during the live broadcast in Periscope, Sputnik reported.
Capriles added that 64 people were killed since the beginning of the unrest.
On Thursday, Venezuela's Human Rights Ombudsman Tarek William Saab put the number of those injured at 1,100 people including 340 law enforcement officers. According to Saab, at least 65 people were killed as a result of the turmoil in the country.
On Tuesday, head of the Venezuelan non-governmental organization Foro Penal (Penal Forum), Alfredo Romero, said that 69 people were killed in the protests since the beginning of April.
Venezuela has been facing anti-government protests amid an economic crisis in the country. The recent wave of protests was caused by the decision of the Supreme Court to take on functions of the country's parliament controlled by opposition in early April.