Yemeni Forces Retake Presidential Palace from Saudi Mercenaries in Taiz
TEHRAN (Tasnim) – The Yemeni Defense Ministry said on Saturday that the army has managed to capture a presidential palace in the country's southwestern city of Taiz from mercenaries of the fugitive former President Abd Rabbuh Mansour Hadi, a close ally of Riyadh.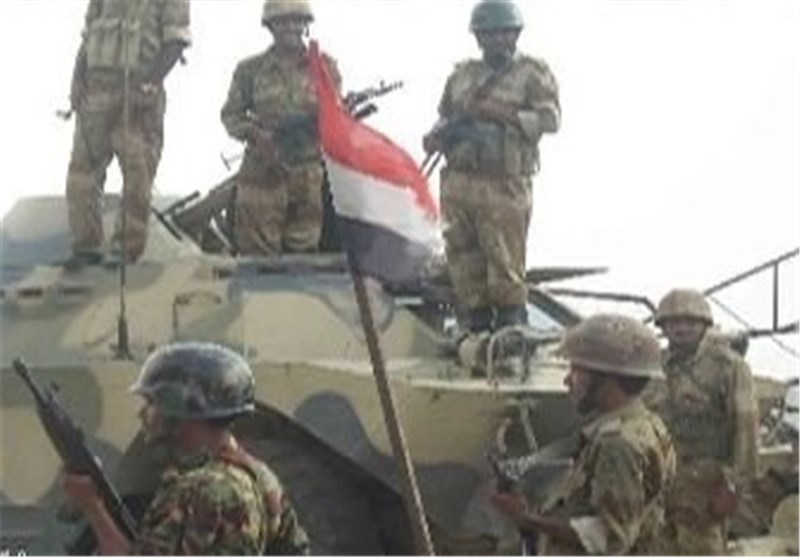 In an operation against the Saudi mercenaries, the forces of the Yemeni army and Popular Committees retook full control over the presidential palace in Taiz and inflicted heavy casualties on them, the Arabic-language Al Mayadeen TV quoted as the Yemeni Defense Ministry as saying.
During the operation, the Yemeni forces repelled a massive attack by the mercenaries, killing and injuring 37 of the Saudi-backed militants.
The Yemeni forces also captured al-Tashrifat military camp in Taiz in the counterattack, according to the report.
The ministry also said in another development, a number of Saudi servicemen were killed by the Yemeni forces in Jizan in southern Saudi Arabia.
The attacks by the Yemeni forces were carried out in retaliation for the continued massacre of civilians by the Saudi-led coalition in Yemen.
Since March 25, 2015, Saudi Arabia and some of its Arab allies have been carrying out airstrikes against the Houthi Ansarullah movement in an attempt to restore power to resigned president.
According to Yemen's Legal Center of Rights and Development, the Saudi campaign has claimed the lives of over 12,000 Yemenis and left more than 20,000 others wounded.