Qatar Airways Suspends Flights to Saudi Arabia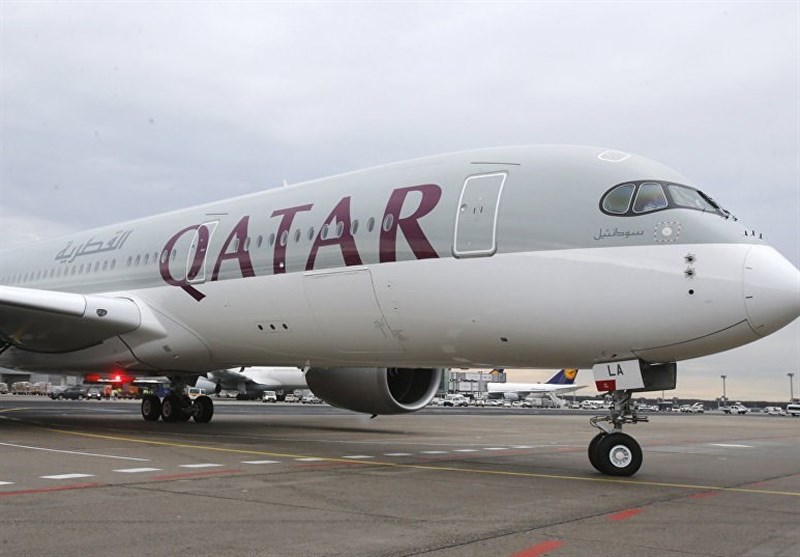 TEHRAN(Tasnim) - Qatar Airways said in a travel alert on Monday that it has suspended flights to Saudi Arabia, which cut off diplomatic relations with Doha alongside other regional states earlier in the day.
On June 5, Bahrain, Saudi Arabia, Egypt and the United Arab Emirates severed diplomatic relations with Qatar. Libya made a similar decision.
"Qatar Airways has suspended all flights to the Kingdom of Saudi Arabia until 23:59 UTC [GMT] on 05th June (02.59 Doha Time on 6th June)," the travel alert reads, Sputnik reported.
The row between the countries intensified one week after the Arab Islamic American Summit in Riyadh, when the Qatari news agency posted a speech supporting the building relations with Iran on behalf of the country's emir. Afterwards, the official representative of the Qatari Foreign Ministry said that the agency's site was hacked and the emir's speech was published by hackers and had nothing to do with the Qatari leader.
However, Riyadh, Abu Dhabi and Manama considered this refutation to be unconvincing and continued to insist that the words about the normalization of relations with Iran really belonged to the emir.