Iran's FM Confers with European Diplomats on Regional Developments
TEHRAN (Tasnim) – Iranian Foreign Minister Mohammad Javad Zarif discussed the latest regional developments in telephone conversations with a number of his European counterparts.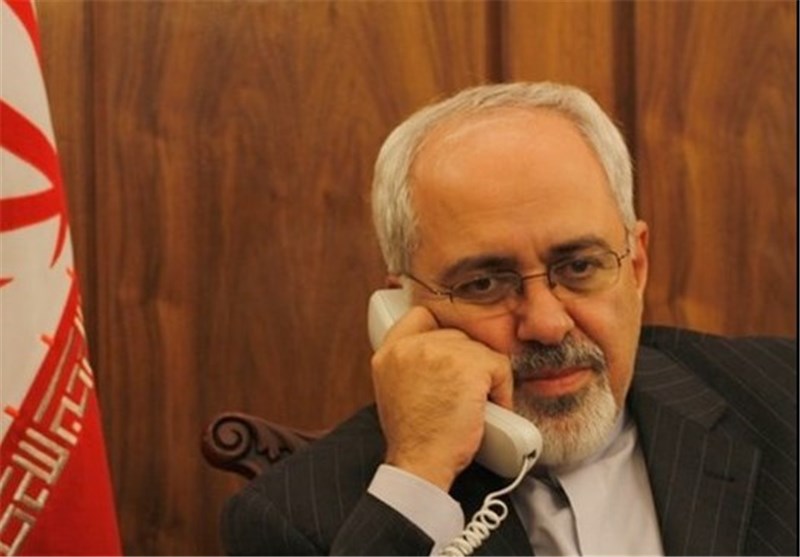 Iran has intensified diplomatic contacts with foreign countries in recent days, after Saudi Arabia and some of its cohorts broke off relations with Qatar in the worst diplomatic crisis to hit the Persian Gulf Arab states in decades.
On Tuesday evening, Zarif had separate telephone conversations with foreign ministers of Germany and Spain, Sigmar Gabriel and Alfonso Maria Dastis Quecedo, to talk about the most recent developments in the Middle East region.
Earlier in the day, the senior Iranian diplomat had discussed regional issues with Greek Foreign Minister Nikos Kotzias.
Back on Monday, Foreign Minister Zarif had spoken with his counterparts from Qatar, Iraq, Oman, Turkey, and Kuwait. He had also discussed Qatar diplomatic row with European Union Foreign Policy Chief Federica Mogherini.
It came after Saudi Arabia, the United Arab Emirates, Egypt, Bahrain and the Maldives and a number of others cut off diplomatic ties with the Doha government and suspended air, sea and land transport with Qatar.
Riyadh has accused Qatar of "harboring a multitude of terrorist and sectarian groups that aim to create instability in the region".
Qatar said there is "no legitimate justification" for cutting diplomatic ties.
Iran has called for a "clear and explicit dialogue" among the feuding nations, saying rising tensions among its Persian Gulf neighbors threaten the interests of everyone in the region.