Security Provided for 4,000 Vessels by Iranian Navy: Commander
TEHRAN (Tasnim) – Iranian Navy Commander Rear Admiral Habibollah Sayyari highlighted his forces' powerful presence in open seas and said the Navy's fleets have provided security for 4,000 ships and oil tankers over the past years.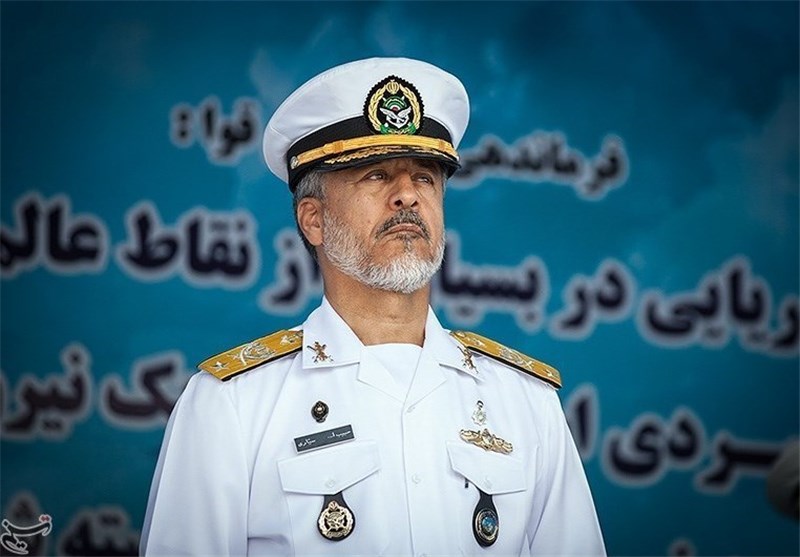 Since 2009, the Navy has dispatched 52 flotillas of warships to international waters, Rear Admiral Sayyari said in a speech in the northern city of Noshahr on Wednesday.
He said the Navy has also ensured the security of 4,000 merchant ships and oil tankers in open seas.
"The Navy's presence in high seas is in accordance with international laws," he said, adding, "In a region where we are present, we will not allow insecurity to prevail and will stand firm against those who are seeking to create insecurity."
In recent years, Iran's naval forces have increased their presence in high seas to secure naval routes and protect merchant vessels and oil tankers against pirates.
In line with international efforts to combat piracy, the Iranian Navy has also been conducting anti-piracy patrols in the Gulf of Aden to safeguard the vessels involved in maritime trade, especially the ships and oil tankers owned or leased by Iran.