Tehran Terrorist Attacks Kill 12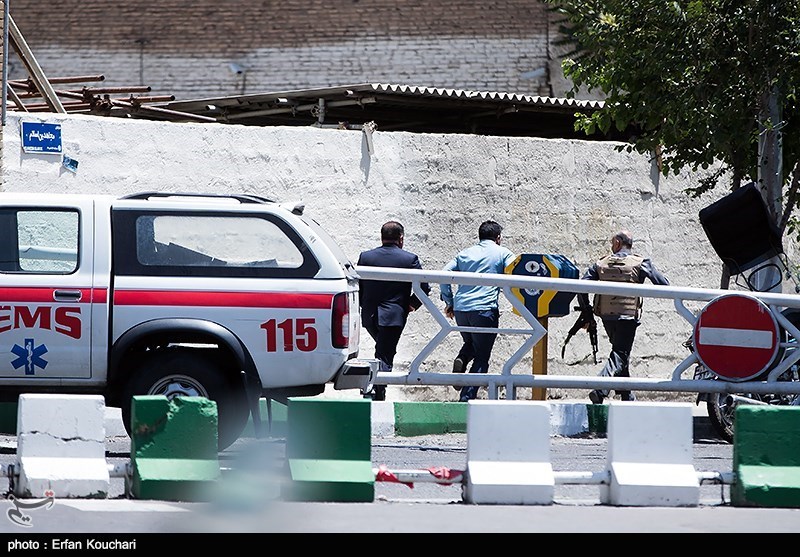 TEHRAN (Tasnim) – Two terrorist attacks claimed by the Daesh (ISIL) terrorist group in Iran's capital of Tehran killed 12 people and wounded more than 40 others on Wednesday, medics said.
Twelve people have died and 42 others injured in two terrorist attacks in Tehran on Wednesday, head of Iran's Emergency Medical Services Pirhossein Koulivand told Tasnim.
On Wednesday morning, terrorists launched simultaneous attacks on Iran's parliament building in downtown Tehran and on the mausoleum of late founder of the Islamic Republic Imam Khomeini, south of the city.
Four armed assailants, dresses as women, attacked the parliament buildings in the morning.
Equipped with AK-47 assault rifles, handguns and suicide vests, the gunmen killed security guards and ordinary people before holding people hostage in the upper floors of the building.
Security forces laid a siege to the parliament for several hours. Three of the gunmen were shot dead in an exchange of gunfire, while the other blew himself up.
The crisis came to an end at around 10:30 GMT.