Condemnations Pour in Following Terrorist Attacks in Iran
TEHRAN (Tasnim) – Condemnations continue to pour in following deadly terrorist attacks in the Iranian capital Tehran, which killed 12 and injured dozens of others on Wednesday.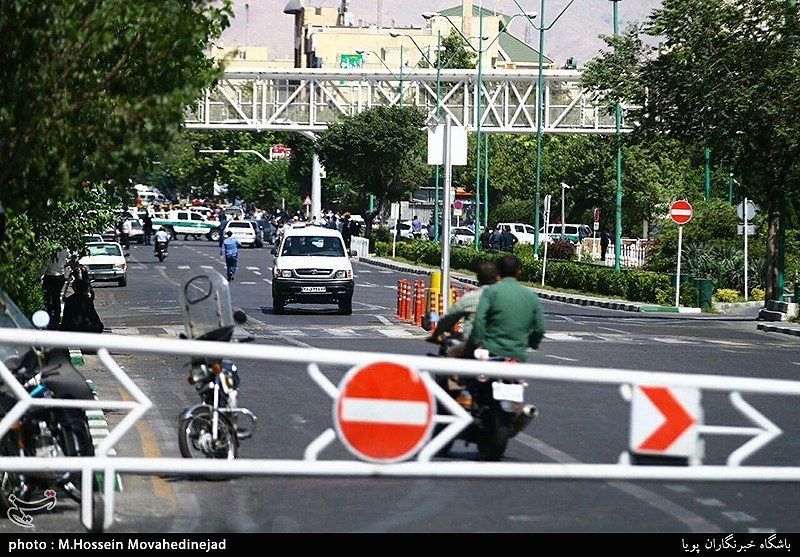 Among the first to slam Wednesday's terrorist attacks, claimed by the Daesh (ISIL or ISIS) terrorist group, was European Union Foreign Policy Chief Federica Mogherini, who, in a phone conversation with Iranian Foreign Minister Mohammad Javad Zarif, offered his condolences to the Iranian nation and government.
Russian President Vladimir Putin strongly denounced the terror attacks on Iran's parliament and the mausoleum of Imam Khomeini, the late founder of the Islamic Republic, vowing aid in the fight against international terrorism.
Pakistan also condemned the acts of terrorism and said Islamabad stands in solidarity with the people of Iran.
The terrorist attack on the Iranian Parliament and the police siege of the building finished in the afternoon. All four gunmen have been killed in the exchange of gunfire.
In another attack on the same day, a group of terrorists opened fire at several people in the mausoleum of Imam Khomeini, south of Tehran.
The Syrian government condemned the terrorist incidents and expressed solidarity with the Leader of the Islamic Revolution and the "brother" nation of the Islamic Republic of Iran.
Speaker of Lebanon's Parliament Nabih Berri denounced the acts of terrorism as well, saying the attacks in Tehran will strengthen Iran's determination in the war against terrorism.
A number of other countries, including Iraq, Turkey, the UAE, and Armenia slammed the terror assaults and offered their condolences to the Iranian government and nation.
According to officials, 12 people have been killed and 42 others were wounded in the two incidents.