Tehran Acid Attack Victims Released from Hospital
TEHRAN (Tasnim) – All victims of an acid-throwing incident in Tehran have been discharged from the hospital, a medical official announced.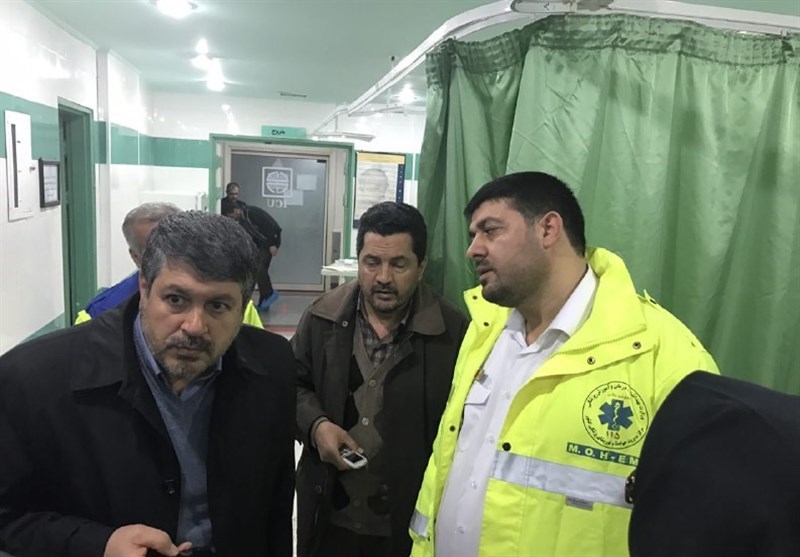 All of the fourteen people injured in the early Thursday acid attack in southern Tehran have been released from the hospital, head of Iran's Emergency Medical Services Pirhossein Koulivand said on Thursday.
They are all in good conditions, he added, saying they were treated for minor burns and blisters.
At around 1:30 am local time Thursday, a motorcyclist threw acid on 16 people at a park south of Tehran, injuring 14.
The 40-year-old perpetrator, who was arrested later, committed the heinous crime after having a fight with a family staying in the park.
Administrator of Tehran's criminal court, Judge Mohammad Shahriari, dismissed any connection between the acid attack and Wednesday's terrorist assaults in Tehran, saying the acid-thrower had personal motives for the crime.
On Wednesday morning, terrorists launched simultaneous attacks on Iran's parliament building in downtown Tehran and on the mausoleum of late founder of the Islamic Republic Imam Khomeini, south of the city.
The Daesh (ISIL) terrorist group claimed responsibility for the attacks, which killed 16 people and wounded more than 40.