Serbia's Nikola Grbic Very Satisfied with Win against Iran
TEHRAN (Tasnim) - Nikola Grbic, head coach of Serbia, is very satisfied with win over Iran at the 2017 FIVB Volleyball World League.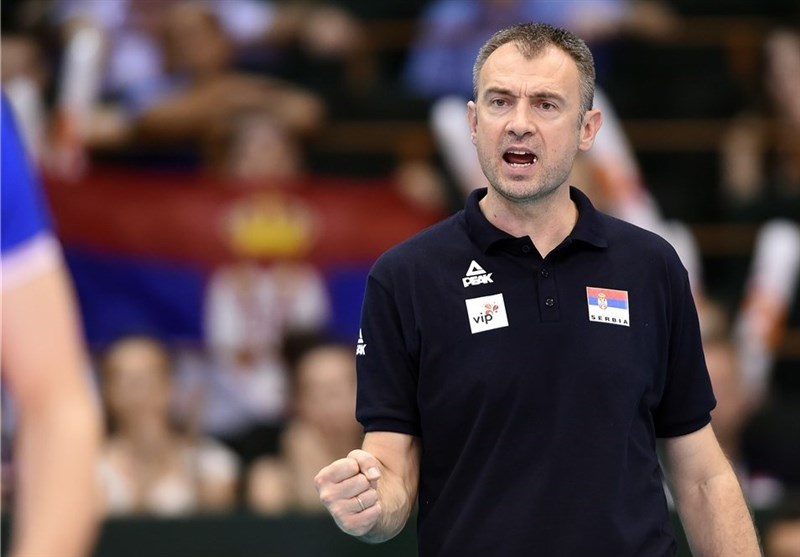 On Saturday, Serbia defeated Iran 3-1 (20 – 25, 23 – 25, 25 – 16, 16 – 25) in Pool D1 in the full-packed Azadi Hall.
"Obviously, I am very satisfied with how we played. Last year, we were in the similar condition. We were up 2-0 and then we lost 3-2. So when we start to lose the third set, I was remembering the memories from the last year," Grbic said in the post-match news conference.
"Fortunately, reaction of the guys was really good and we started the fourth set very well and gained points which let us win the set very easily," he added.
"We have to forget this match as soon as possible and think about the match against Belgium."
"I believe that we are stronger than Belgium though we lost our home match last week. We only need to add pride here. If my players do in the same way like the match against Iran, I am ready to play with them even right now," Grbic stated.