Three Men Detained after London-Bound Flight Diverts to Germany
TEHRAN (Tasnim) - Pilot on flight from Ljubljana made unscheduled stop after learning of men 'talking about terrorist matters' – and baggage was later destroyed.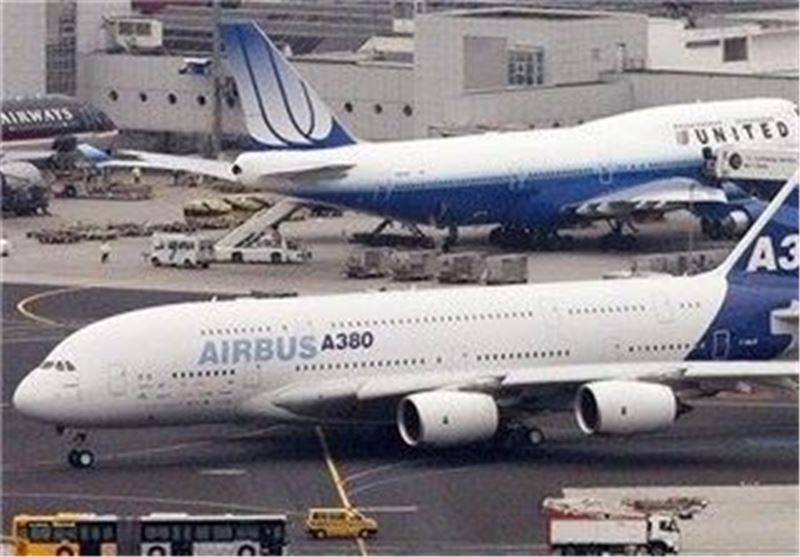 Three male passengers have been detained in Cologne after their easy Jet flight bound from Ljubljana in Slovenia to London made a diverted landing, German police have said.
The aircraft landed in Cologne after passengers reported that the men were talking about "terrorist matters", according to the statement. The men were not identified, The Guardian reported.
Police carried out security checks of the aircraft and questioned passengers after all 151 on board were evacuated safely from the Airbus 319 aircraft using emergency slides, the airport said in a statement on its website.
Six aircraft were diverted to other airports as a result of the police investigation, the airport said. It said air traffic was affected for several hours as a result of the incident.
Federal police seized a backpack that belonged to one of the men and exploded it outside of the aircraft, police said. They gave no information on its contents and said officials continued to investigate.
The men continued to be questioned late on Saturday evening. Other passengers were also being questioned, police said.
A police statement said the three men were being interrogated "on the suspicion of the preparation of a serious state-threatening violence".
Bild newspaper quoted a spokesman for the German federal police as saying the pilot decided to land the aircraft in Cologne after passengers told airline personnel they had heard the men using words including "bomb" and "explosive".
An easy Jet spokeswoman said: "easy Jet can confirm that flight EZY3246 from Ljubljana to London Stansted diverted to Cologne on Saturday.
"The captain took the decision as a precaution to enable the aircraft to go through additional security checks in Cologne where the aircraft was met by the police.
"In compliance with the local authorities' guidance, passengers disembarked to allow additional security checks to be performed."
She added the passengers had been given a hotel stay for the night and would fly back on Sunday morning.