Measures Devised to Prevent Recurrence of Tehran Terror Attacks: Larijani
TEHRAN (Tasnim) – Iranian Parliament Speaker Ali Larijani said on Sunday that the country has adopted certain measures to prevent a recurrence of recent terrorist attacks on the Iranian parliament and the mausoleum of Imam Khomeini, the late founder of the Islamic Republic.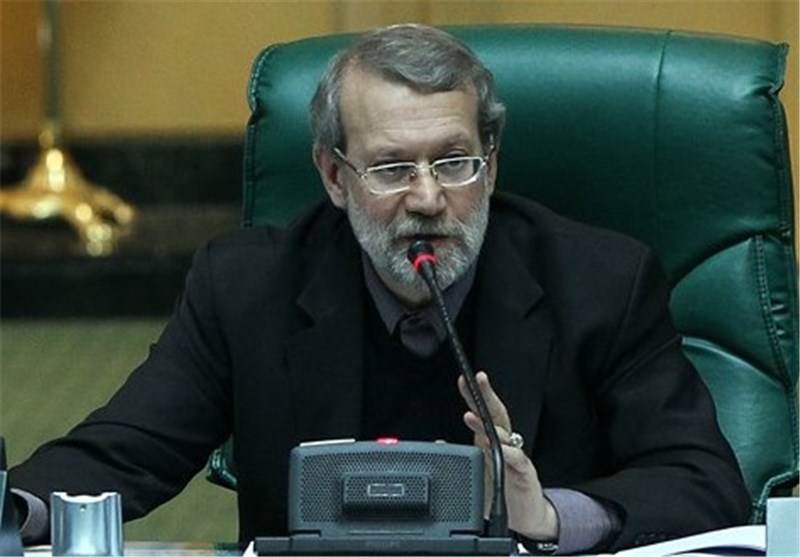 Speaking at an open session of the parliament on Sunday, Larijani pointed to a meeting held in the parliament behind closed doors earlier this morning and said during the session, the interior and intelligence ministers as well as the lieutenant commander of the Islamic Revolution Guards Corps (IRGC) briefed the lawmakers on Wednesday's terrorist attack on the parliament.
He added that the explanations offered by the officials indicated that good efforts have been made in the past and some measures have been devised to prevent a repetition of such attacks.
"The explanations in the meeting showed that this is a seriously sensitive issue to the administration and the parliament…," Larijani said, adding that bills should be submitted to the parliament for appropriate measures so that Iran would never witness such incidents.
On Wednesday morning, terrorists launched simultaneous attacks on Iran's parliament building in downtown Tehran and on the mausoleum of the late founder of the Islamic Republic Imam Khomeini, south of the city.
The Daesh (ISIL) terrorist group claimed responsibility for the attacks, which killed 17 people and wounded more than 40. All five gunmen involved in the attacks were killed by the security forces.
On Thursday, the Intelligence Ministry released the pictures and first names of the perpetrators, identifying them as Qayyoum, Abu Jihad, Ramin, Serias, and Fereydoun, without announcing their surnames.
According to the statement, the five attackers were terrorists with criminal backgrounds who were linked to "Wahhabi and Takfiri groups."
The Intelligence Ministry has arrested dozens of people affiliated with Daesh across Iran over the past days.
On Friday, Intelligence Minister Mahmoud Alawi said his forces have identified the hideout of the perpetrators of Tehran attacks. The place, where the terrorists had convened to plan their terrorist acts and the picture of which appeared on social media, was identified and a number of terrorists who were still there were arrested, Alawi said.