Uzbekistan Will Be One of Most Difficult Matches: Pejman Montazeri
TEHRAN (Tasnim) – Iranian national football team's defender Pejman Montazeri said Uzbekistan match would probably be one of the most difficult games they have had so far on the road to Russia World Cup.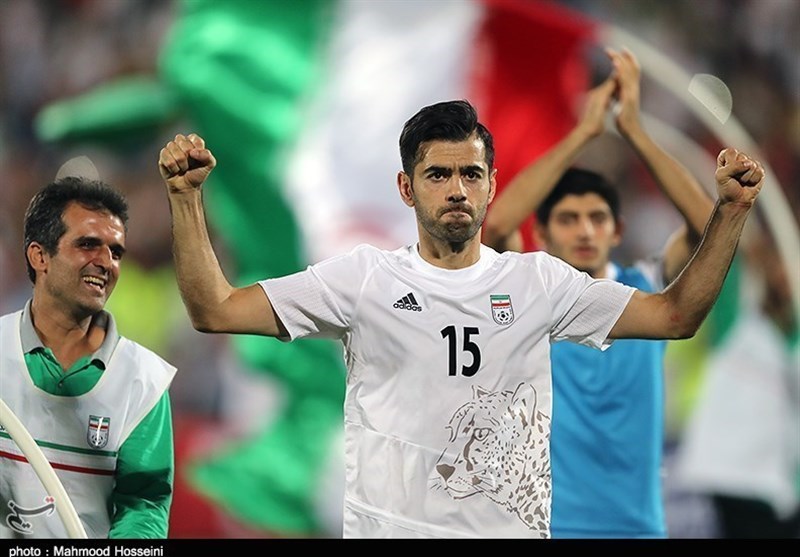 Third-placed Uzbekistan will play Group A leader Iran on Monday in Tehran's Azadi Stadium.
"We know it will probably be one of the most difficult games we have had," Montazeri, whose side defeated Uzbekistan 1-0 in Tashkent earlier in the campaign, told the-afc.com.
"We know them very well and have analyzed them for two weeks so we know it's going to be a tough game. But everyone is focused and we hope to get the result we need," he added.
"During the past four or five years we worked very hard and we had a bunch of young guys who are now mature enough and we think we have reached the goal we were looking for," said Montazeri.
"The team is ready and we are strong defensively and play very compact. I think we reached the goal we wanted to achieve five years ago," he added.
The Qatar-based defender played all three games at the FIFA World Cup in Brazil in 2014 as Iran claimed one point from three games and exited at the first hurdle.
But the points tally does not tell the whole story as the Asian powerhouse came within seconds of holding Argentina to a scoreless draw only for Lionel Messi to pop up with a stoppage-time winner.
Aside from a quarter-final exit to Iraq in the AFC Asian Cup Australia 2015, IR Iran have gone from strength to strength since and, should they progress to Russia, will head to the tournament with high hopes.
"Concerning the last World Cup, one of the best memories was coming back to Iran and people being so happy with how we performed. If we can qualify for this World Cup, people will now be expecting us to get through the group stage, so reaching the second round would be our main goal."
"But it's better to talk about this once we qualify because we still haven't and we have one of our most important games of the past seven or eight years, so we are only focusing on this," Montazeri concluded.