Iran Open to Close Cooperation with Neighbors: Spokesman
TEHRAN (Tasnim) – Iran's Foreign Ministry voiced Tehran's readiness to work in close cooperation with neighboring and regional countries as long as it perceives signs of goodwill.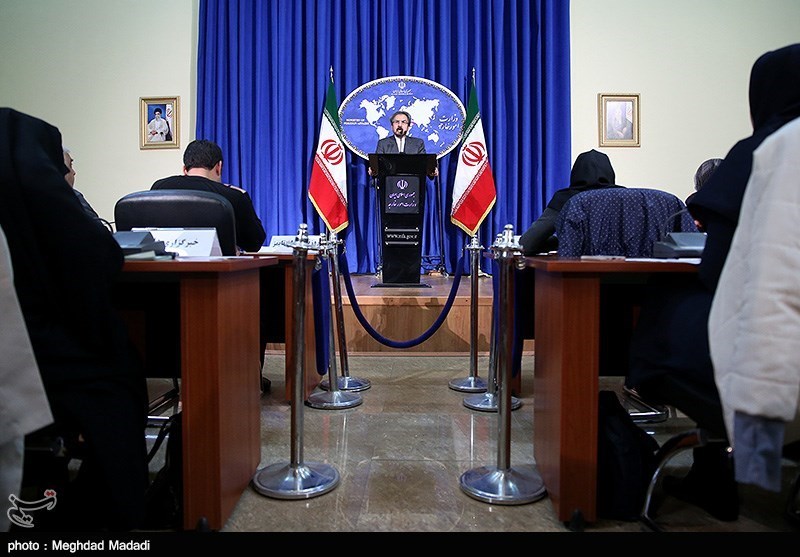 Iran is prepared to enhance cooperation with any of the neighbors needing help and sees no obstacle to those ties, provided that such cooperation will be two-way, Bahram Qassemi said at a weekly press conference on Monday, when asked about Iran's stance on the diplomatic row between Qatar and a number of regional governments.
"We hold a clear view on the neighbors, and have always cooperated with them," the spokesman added, calling on the feuding states to hold negotiations and show self-restraint.
Slamming as untimely the recent Riyadh meeting, its wrong order and its adverse consequences for the region, including the recent crisis in a number of Arab countries' ties with Qatar, Qassemi said Iran believes that the countries involved in the Qatar crisis would be able to settle their differences in a positive process at the negotiating table.
Last week, Saudi Arabia, the United Arab Emirates, Egypt, Bahrain, the Maldives and a number of others cut off diplomatic ties with the Doha government and suspended air, sea and land transport with Qatar. They have accused Qatar of supporting terrorism and destabilizing the region.
Qatar has rejected the accusations, calling them "unjustified" and "baseless."
Meanwhile, Iran has called for a "clear and explicit dialogue" among the feuding nations, saying rising tensions among its Persian Gulf neighbors threaten the interests of everyone in the region.
On June 6, Qatari flights bound for Europe and Africa have used Iran's airspace.