Half of Britons Want May to Quit as Labor Overtakes Tory: Poll
TEHRAN (Tasnim) - Nearly half of British voter want Prime Minister Theresa May to quit, after her weak leadership cost the Conservatives dearly in the recent general election, a new poll has found.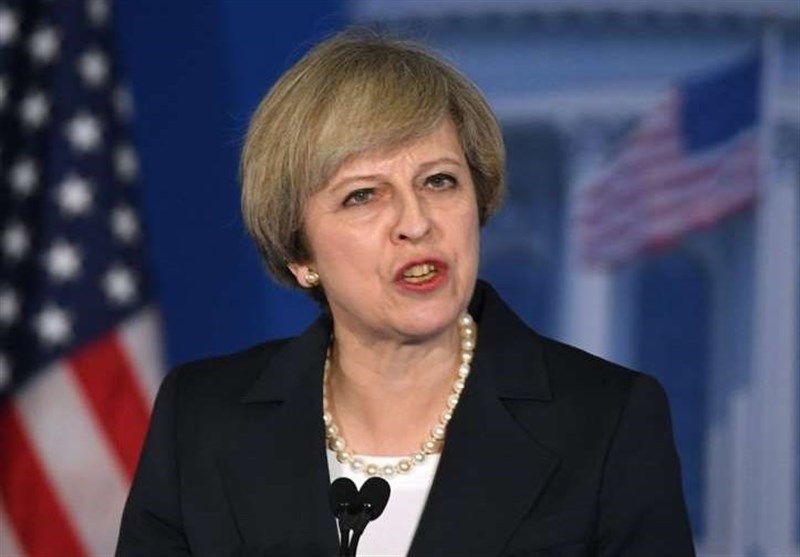 The Survation poll for the Mail on Sunday showed that 49 percent of Brits wanted a new premier while 38 percent were fine with May retaining the position.
Only 36 percent of the voters agreed that May was a "strong and stable" leader, as she promoted herself in the campaign, compared to the 50 percent who said she was not, Press TV reported.
The findings were similar to a YouGov poll for the Sunday Times, where 38 percent of the participants wanted May to resign and another 38 percent wanted her to stay.
May's approval ratings took a nosedive following the Thursday election, where the Tories lost 12 seats of their 330-seat parliamentary majority and were left with a hung parliament.
To make things worse, the main opposition party Labor entered the election holding only 229 seats and came out with 262, defying all predictions.
The surprise gains by Labor under the leadership of Jeremy Corbyn saw the party's popularity grow dramatically, overtaking the Conservatives for the first time in recent years.
According to Survation, Labor now has a healthy support of 45 percent among British voters compared to the Conservative Party's 39 percent.
Labor has also reported a major increase in new memberships, with over 150,000 people joining the party since the Friday upset. This brings the total to around 800,000.
In comparison, the Conservative Party had fewer than 150,000 members in December 2016.
Energized by the historic outcome, Corbyn, who still remains in minority, has called on May to step down and clear the way for him to lead the UK's exit from the European Union (EU).
Noting that he could "absolutely" still be prime minister, Corbyn told BBC on Sunday he was planning to vote down May's legislative agenda, known as Queen's Speech, and put together an alternative of his own in order to win support for a minority government.
May, who called the snap vote in mid-April to "strengthen her hand" in Brexit talks, is now trying to save herself by forming a coalition government with Northern Ireland's Democratic Unionist Party (DUP).