Iran Wants to Advance to World Cup Next Stage: Alireza Jahanbakhsh
TEHRAN (Tasnim) – Team Melli midfielder Alireza Jahanbakhsh says from now on they think to book a place in the 2018 World Cup next stage.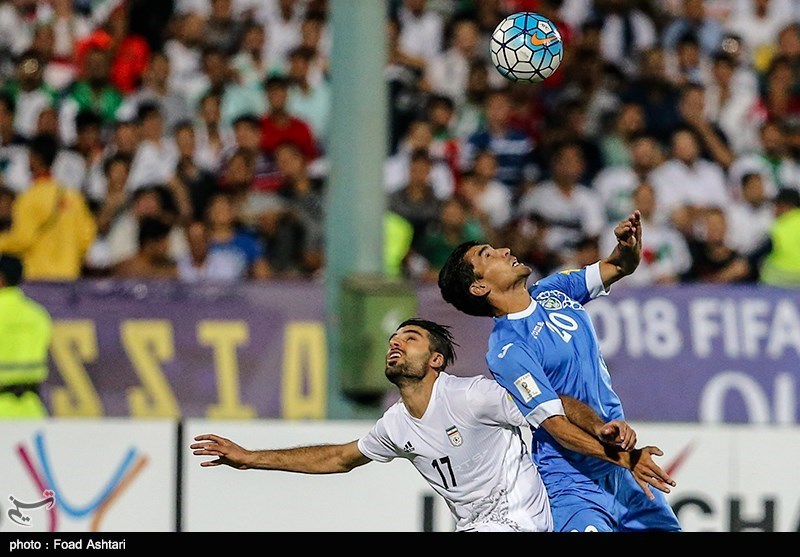 Iran qualified for the 2018 World Cup after defeating Uzbekistan 2-0 in Group A in Tehran's Azadi Stadium Monday night.
"It was a fantastic game, we knew that it was going to be difficult because Uzbekistan needed to win the game," Jahanbakhsh, who went off at the interval after suffering a rib injury, told the-afc.
"Now we've got to the World Cup but first we've got two games left and we want to finish top of the group, so for the last two matches we go 100%."
"We have a really young team and after the next two games we're going to try and build the team spirit even more because we know the World Cup will be a big difference from qualification," he added.
"Next year everyone has one more year of experience. We're going to do our best and the goal will be to make it to the second round of the World Cup."
The victory on Monday meant Iran became the first team from Asia to advance to the FIFA World Cup and, more significantly for the hosts, it is the first time they have ever qualified for back-to-back tournaments.
Jahanbakhsh was part of the squad that went to Brazil four years ago and the AZ Alkmaar midfielder is now relishing the chance to take on the world's best once more.
"[The first World Cup] was a great experience, but I joined the team after they had qualified," added Jahanbakhsh.
"But this time I've been here since the beginning and it's a great feeling to win a lot of games without conceding, so I think it was the best qualification ever for our country."
"In 2014 it was a great experience, at the age of 19 I was playing at the World Cup and it was unbelievable, and now it's the second time so hopefully it'll be even better for us," Jahanbakhsh concluded.