Dialogue Sole Way Out of Disputes: Iran's FM
TEHRAN (Tasnim) – Iranian Foreign Minister Mohammad Javad Zarif said the Islamic Republic considers political dialogue as the only way to resolve disputes among nations.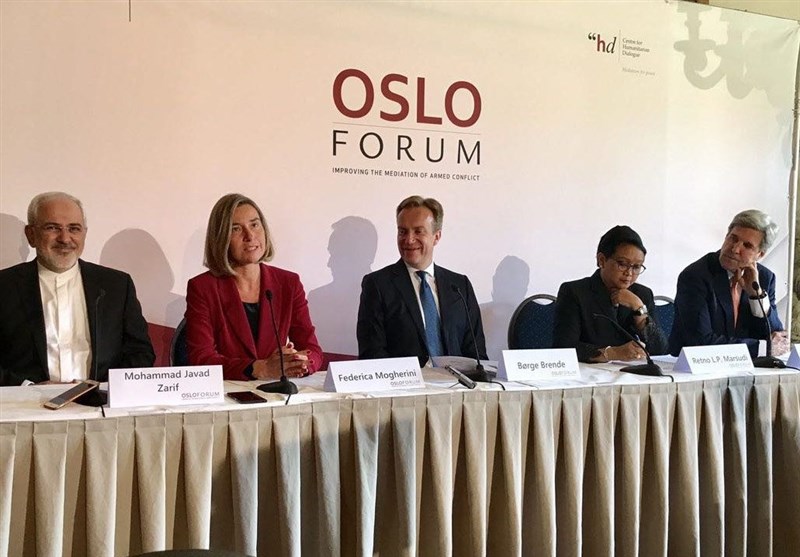 Putting pressure on governments and seeking to resolve regional disputes militarily are wrong decisions, Zarif said on Tuesday in a meeting with his Slovak counterpart Miroslav Lajcak on the sidelines of the Oslo Forum in Norway.
The Iranian foreign minister has traveled to Norway to participate in the Oslo Forum, which gathers leading armed conflict mediation practitioners.
Elsewhere, he pointed to the Wahhabi ideology as the root cause of extremism in the region.
Lajcak, for his part, offered condolences to the Iranian nation and government over two terrorist attacks in Tehran on June 7, which claimed the lives of at least 17 people.
He further called on European countries to abide by their commitments under the 2015 nuclear deal between Tehran and world powers.
Iran and the Group 5+1 (Russia, China, the US, Britain, France and Germany) reached the 159-page nuclear agreement in July 2015 and implemented it in January 2016.