Syria Army Seizes More Areas in Homs
TEHRAN (Tasnim) – Syria's army and its allies stepped up their attacks against Daesh (ISIL or ISIS) terrorists in Homs, managing to retake two districts in the central province.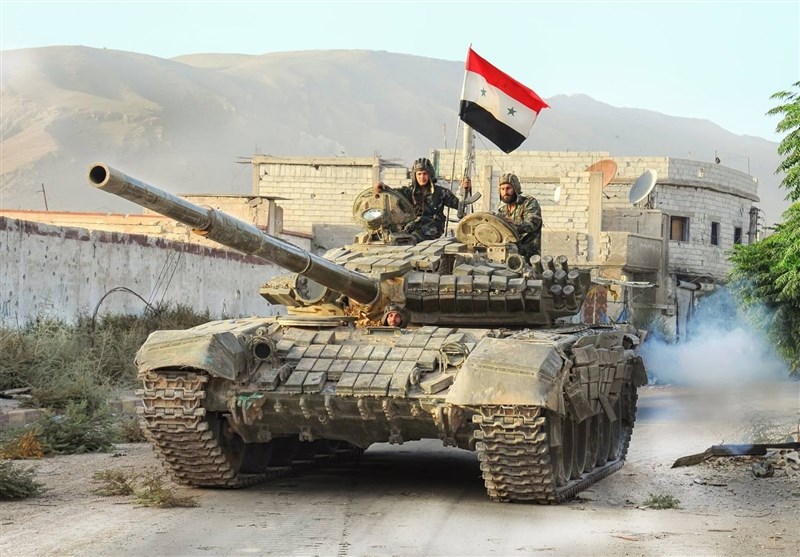 On Tuesday, Syrian troops continued to make gains against the Takfiri militants in the Badyia desert area, establishing control over the Ark Triangle area, hills overlooking it, and the Third Station in Homs province, a military source said, according to the official SANA news agency.
It added that the recapture of the areas came after the Syrian government forces foiled a major attack by the militants in the Badyia.
Additionally, a military media unit run by Lebanon's Hezbollah said on Tuesday that the army made a sudden advance by capturing the villages of Rajm Askar, Bir Inbaj, Zahar Um Baj, Jab Aziz, Jab al-Ghanem, Abu Sousa and Jab Abyad from Daesh in western countryside of Raqqah.
Syrian government forces and their allies pushed southwards to the Ithriya-Tabqa highway.
The area between Ithriya and Tabqa is important for the army since it can be used to attack government-held towns and supply routes.
The road was used by the militants to attack positions along the government's main supply route to Aleppo near Ithriya. If the road is fully captured, it would help Syrian government forces advance into the desert.
Over the past six years, Syria has been fighting foreign-sponsored militancy. UN Special Envoy for Syria Staffan de Mistura estimated in August that more than 400,000 people had been killed in the Syrian crisis until then. The UN has stopped its official casualty count in Syria, citing its inability to verify the figures it receives from various sources.