USA Coach Speraw Satisfied with Win over Iran
TEHRAN (Tasnim) – USA volleyball coach John Speraw is happy after defeating Iran in Week 3 of the 2017 FIVB World League.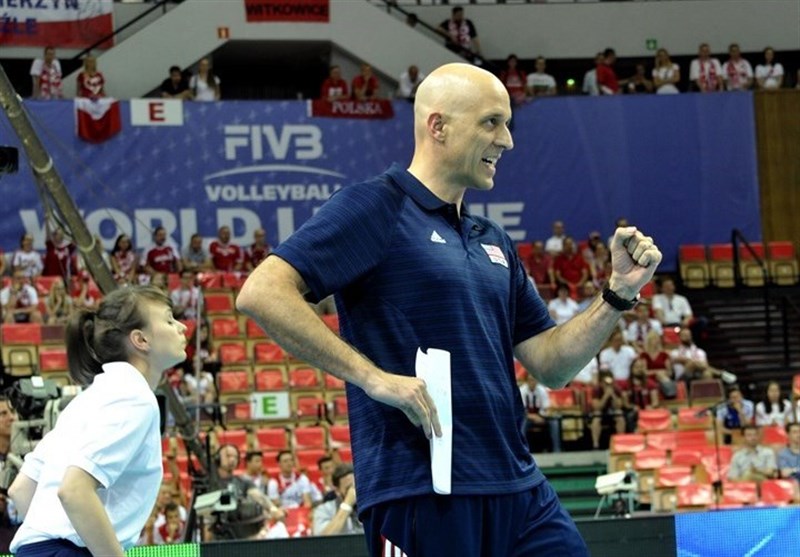 USA defeated Iran in straight sets (25-17, 25-22, 30-28) at the Katowice Hall.
"It was a difficult match, because Iran is such a good team. We got a very nice score and I am proud with the way we responded and came back in the third set," Speraw said in the post-match news conference.
"I don't feel any stress. We still have an opportunity to make it to the Finals, but the most important thing to this group is to learn and keep getting better with every match," he added.
"Russia is very big and physical team. We played together in France but of course we have a lot of motivation and it will be a very different match," Speraw stated.