Strike on Daesh Shows Height of Iran's Missile Power: Adviser
TEHRAN (Tasnim) – An Iranian official said the recent missile attack on the Syrian city of Deir ez-Zor destroyed the command center that Daesh (ISIL or ISIS) terrorists had earlier used to orchestrate two terror attacks in Tehran, noting that it showed the country's growing missile power.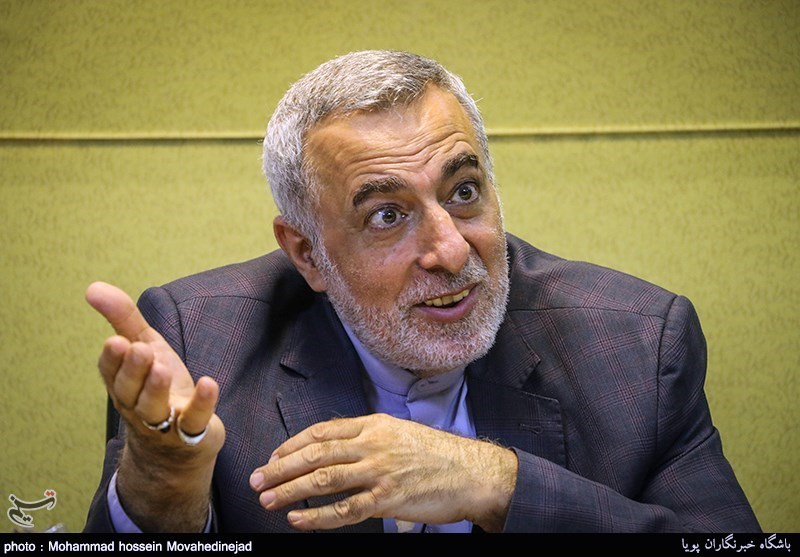 The terrorist attacks on the Iranian parliament building and the mausoleum of the late founder of the Islamic Republic in the Iranian capital on June 7 were carried out by Daesh elements, Hussein Sheikh al-Islam, an adviser to Iranian Foreign Minister Mohammad Javad Zarif, told Tasnim on Monday.
Noting that the Takfiri group had to be punished for its malicious move against the Islamic Republic, he added that targeting Daesh's headquarters in the eastern Syrian city with precision-guided missiles was in response to the terrorist operations, which claimed the lives of 18 Iranians in Tehran earlier this month.
We are proud to announce that our security forces from our soil managed to accurately hit the place from which Daesh had engineered the attacks against Iran, the official said.
"This (the missile attack) demonstrated the height of the Islamic Republic's defense and missile power," Sheikh al-Islam further said.
This was a slap in the face of the Takfiri group, he stressed, adding that it was also a message to the Saudi regime.
Last night, six missiles were fired from the IRGC aerospace force's bases in Iran's western provinces of Kermanshah and Kurdistan.
The missile raid was in retaliation for a recent terrorist attack in Tehran claimed by Daesh.
Videos of the missiles being launched from Iran's western province of Kermanshah show the roaring projectiles illuminating a residential area before streaking across the sky.
During the operation codenamed 'Laylat al-Qadr', the IRGC fired six missiles, including Zolfaqar high-precision missiles, a mid-range ballistic missile, at various targets in Deir ez-Zor within a range of 650 to 700 kilometers.