Iran Eyes Closer Ties with Slovenia
TEHRAN (Tasnim) – The president of Iran voiced the country's eagerness to expand relations with Slovenia in diverse fields.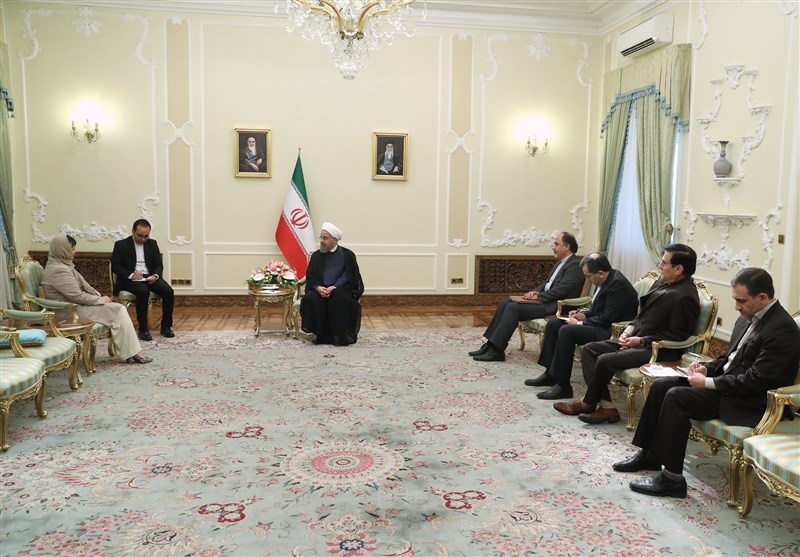 In a Tuesday meeting with Slovenia's new ambassador to Iran, President Hassan Rouhani hailed the suitable grounds for enhancement of ties between Tehran and Ljubljana.
"Iran's relations with Slovenia have been always positive," the president added, hoping for closer political, economic, cultural and trade cooperation in future.
For her part, Kristina Radej said she would spare no effort to help expand ties with Iran and implement bilateral agreements during her tenure.
There is no obstacle in the way of closer cooperation between Iran and Slovenia, she added.
In November 2016, Slovenian President Borut Pahor paid an official visit to Iran with a ranking diplomatic and trade delegation.
During the trip, the two countries signed three memorandums of understanding (MoUs) on economic cooperation, interaction in the information and communications technology (ICT) sector, as well as scientific cooperation in nanotechnology.