Int'l Quds Day Marked in US Capital (+Photos)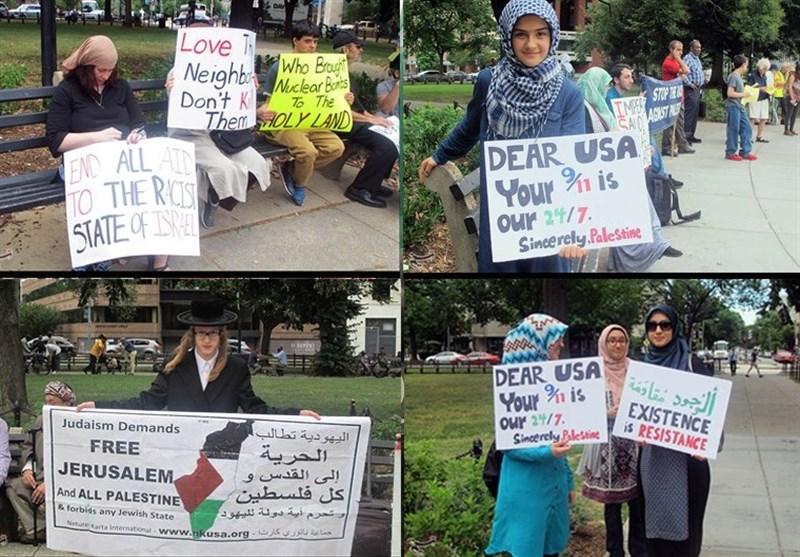 WASHINGTON, DC (Tasnim) – A group of American people, including Muslim and non-Muslim citizens, staged a rally in Washington, DC, on Friday to voice support for Palestine on the International Quds Day.
According to Tasnim dispatches, the demonstrators included Christian, Jewish and Muslim activists. They marched on Dupont Circle in the heart of the District to show their solidarity with the oppressed Palestinian nation.
They attended the event at the invitation of the Imam of the Islamic Center of Washington and carried banners reading "Judaism Rejects Zionism and the State of Israel", "Tel Aviv Orders, Washington Obeys", "Not A Wall with Mexico But A Wall with Israel", "Palestinian Lives Matter", and "Stop the Racism against the Palestinians" among others.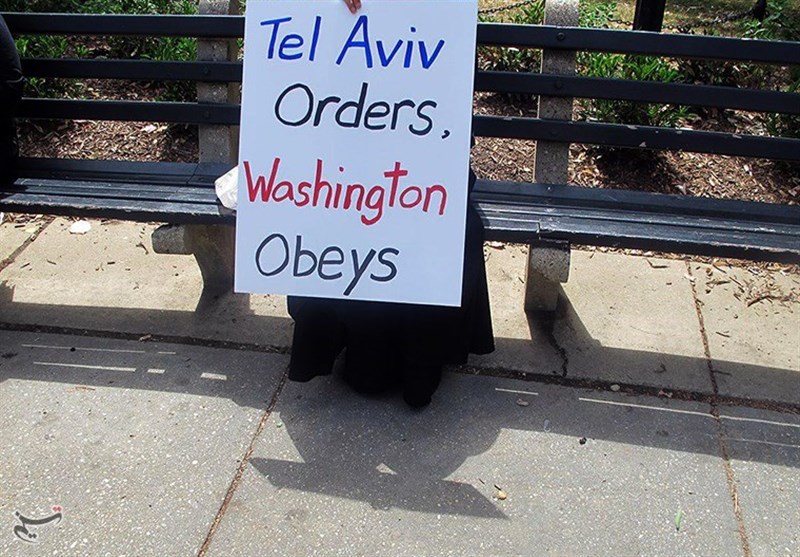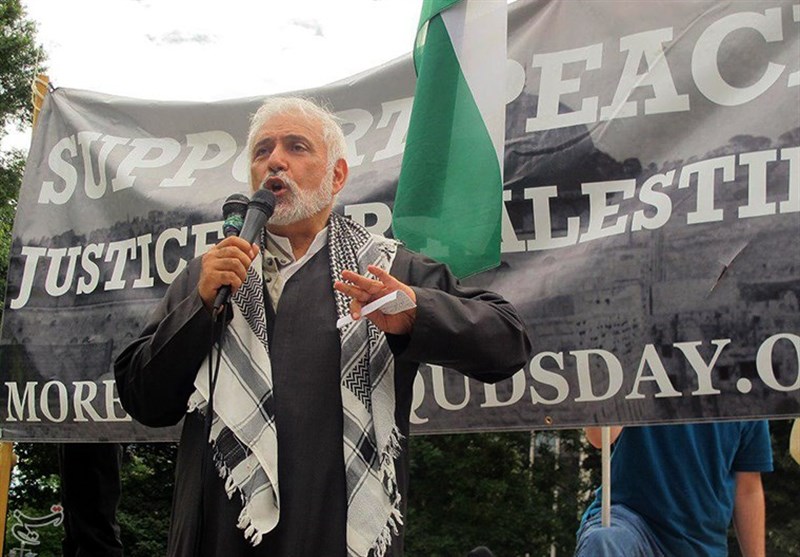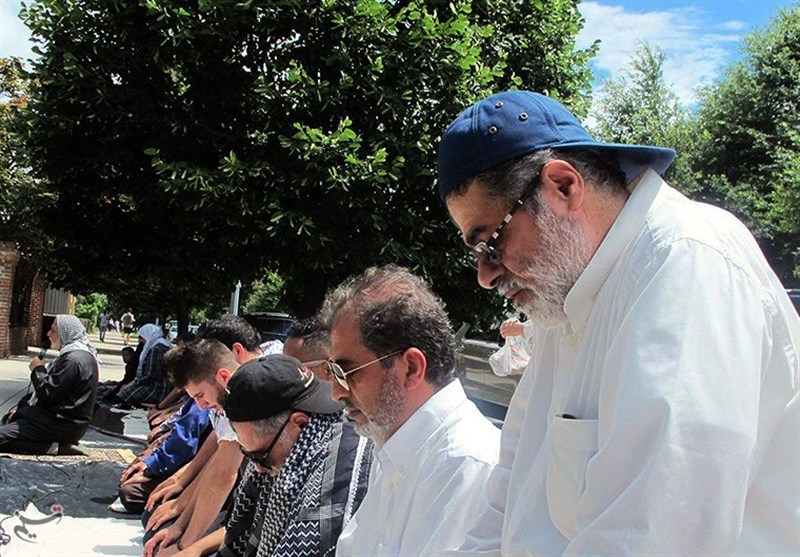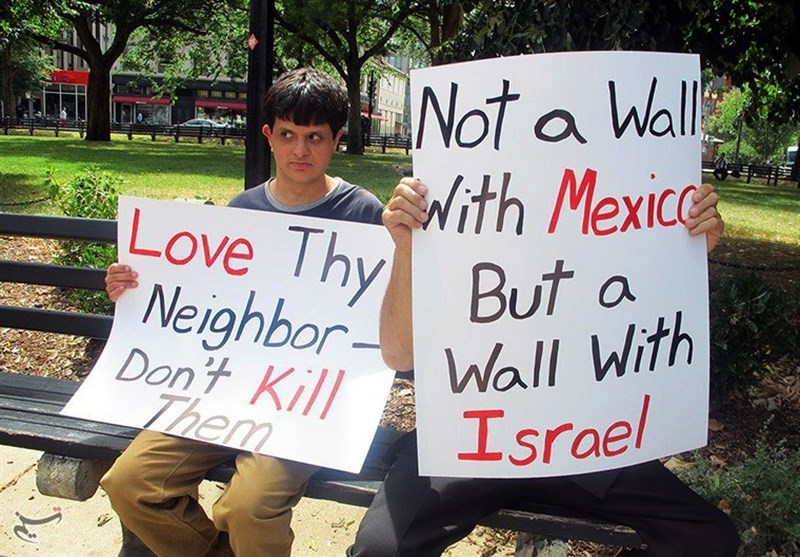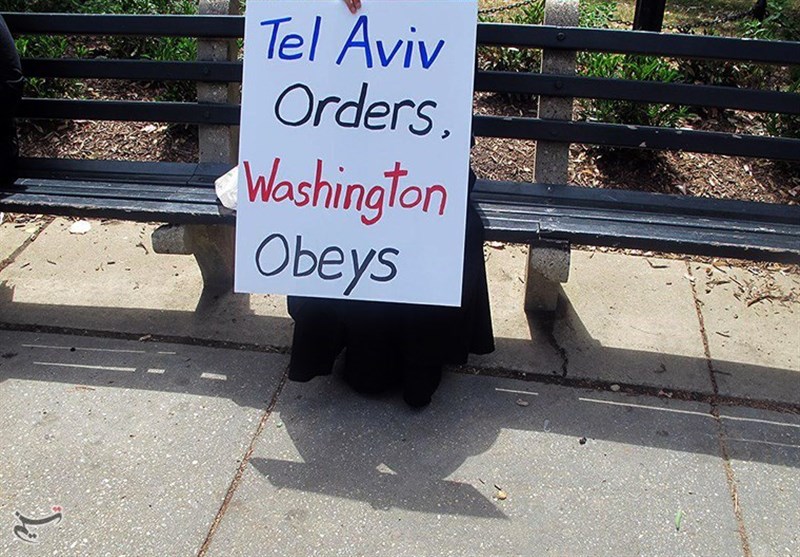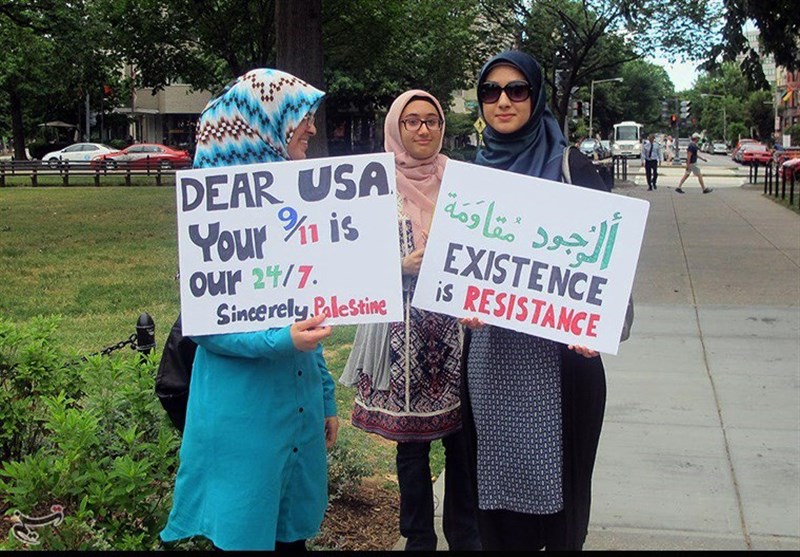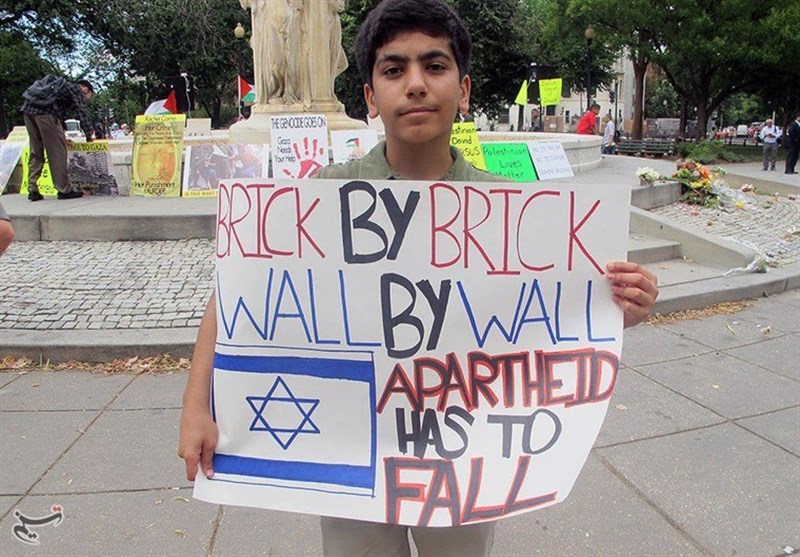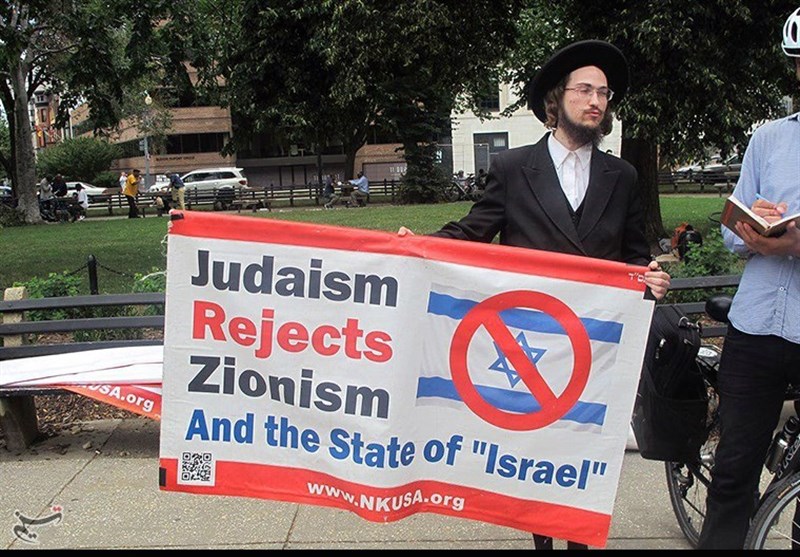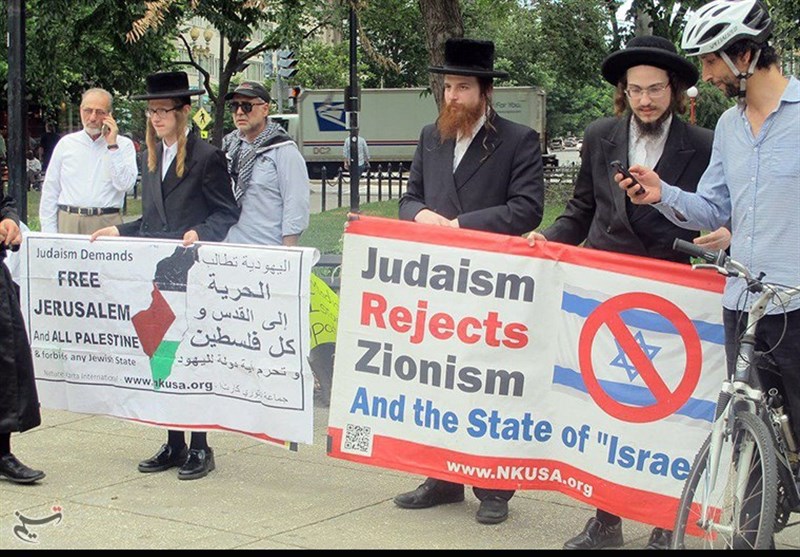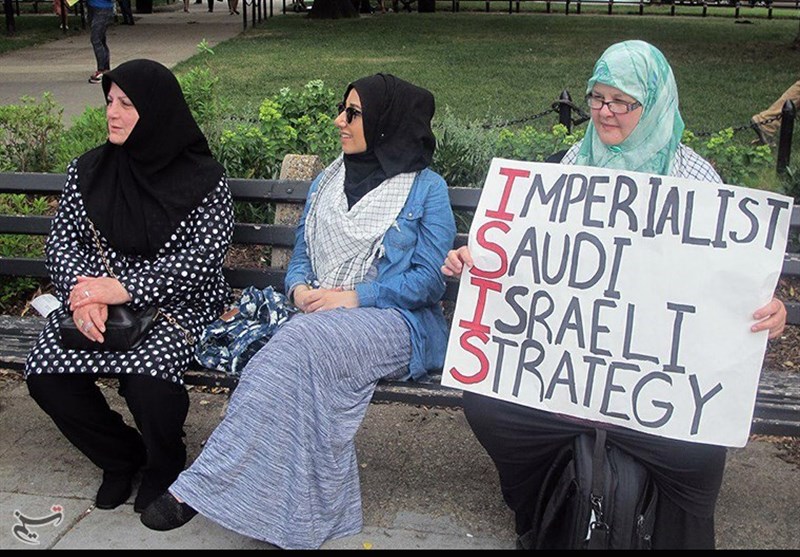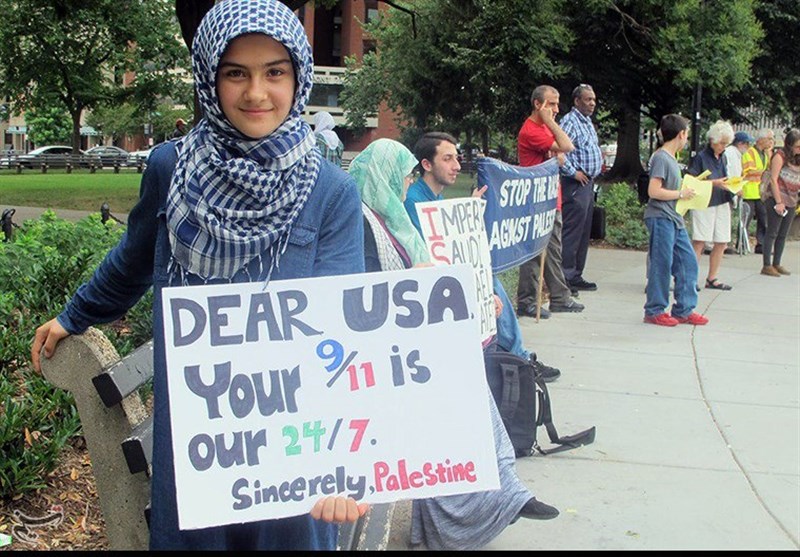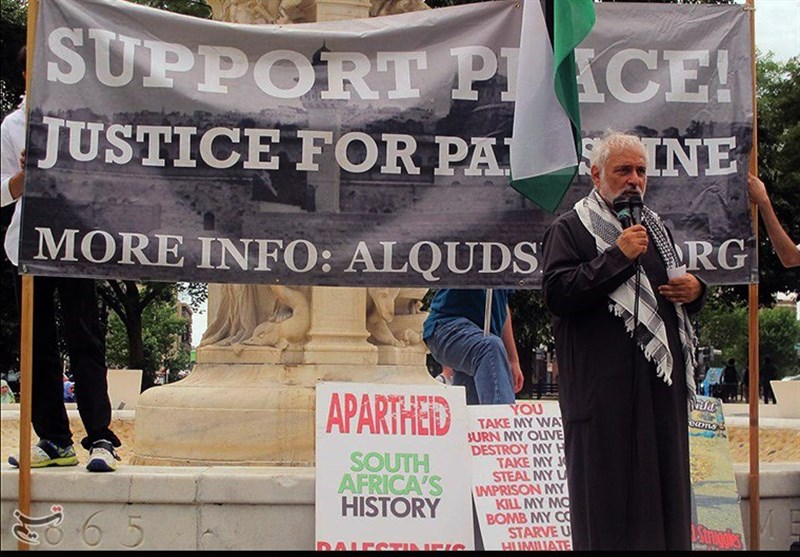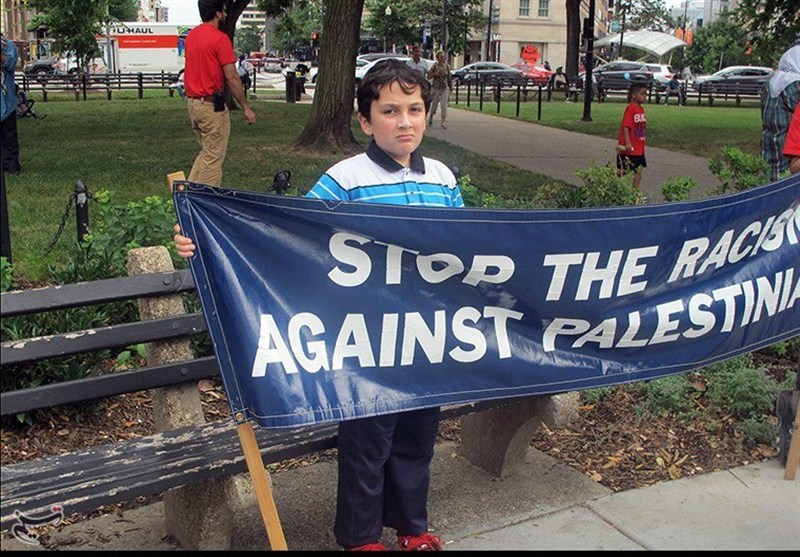 Each year, millions of people across the world hold massive rallies on the last Friday of the Muslim holy month of Ramadan to show their solidarity with the Palestinian people.
It is seen as an opportunity for freedom-seeking people across the world, regardless of their faith, to voice their support for the cause of Palestine and vent their anger against the Apartheid regime of Israel, which has occupied Palestinian territories since 1967.