Iranian President Says Siege of Qatar Unacceptable
TEHRAN (Tasnim) – Iranian President Hassan Rouhani disapproved of the siege of Qatar by four Arab states that recently cut ties with Doha, saying that Iran's air, land, and sea are always open to the Arab country.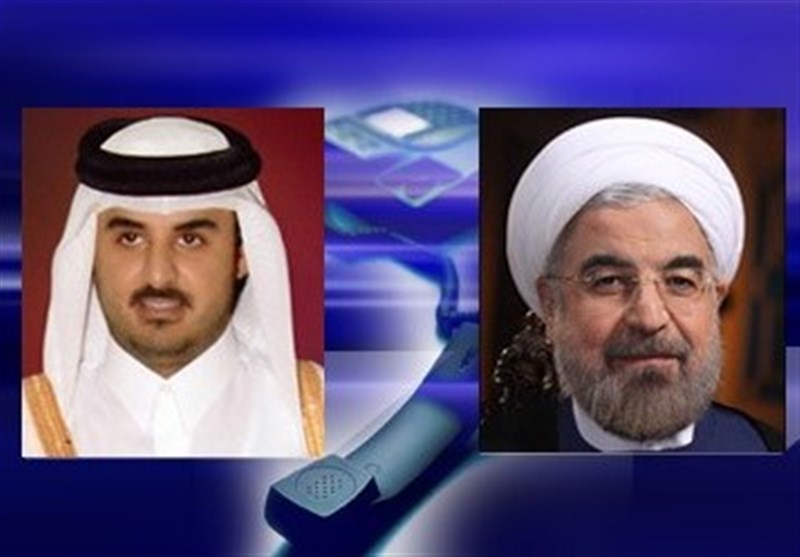 In a telephone conversation initiated by Qatari Emir Sheikh Tamim Bin Hamad Al Thani on Sunday, Rouhani offered his congratulations on the religious festival of Eid al-Fitr.
He then pointed to the recent crisis in Qatar's ties several other Arab states and said, "The siege of Qatar is not acceptable to us."
Tehran stands with the Qatari people and government, he said, adding that the Islamic Republic believes that in case of any disagreements among regional countries, resorting to pressure, threat or sanction is not "the right way" to resolve them.
Rouhani further emphasized that Iran's airspace, land and see will always be open to Qatar as "a brotherly and neighboring" country.
The Qatari emir, for his part, extended his congratulations on Eid al-Fitr, and said, "Qatar has open arms for interaction and cooperation."
"Relations between Iran and Qatar have always been developing and strong," he added.
Earlier this month, Saudi Arabia, the United Arab Emirates, Bahrain and Egypt decided to cut diplomatic ties and all land sea and air contacts with Qatar, accusing the Persian Gulf country of supporting terrorism and interfering in their internal affairs.