Iranian Spokesman Slams EP Statement as 'False, Deceptive'
TEHRAN (Tasnim) – Iranian Foreign Ministry Spokesman Bahram Qassemi shrugged off a recent statement by the European Parliament (EP) against the Islamic Republic, describing it as deceptive and "based on false speculations".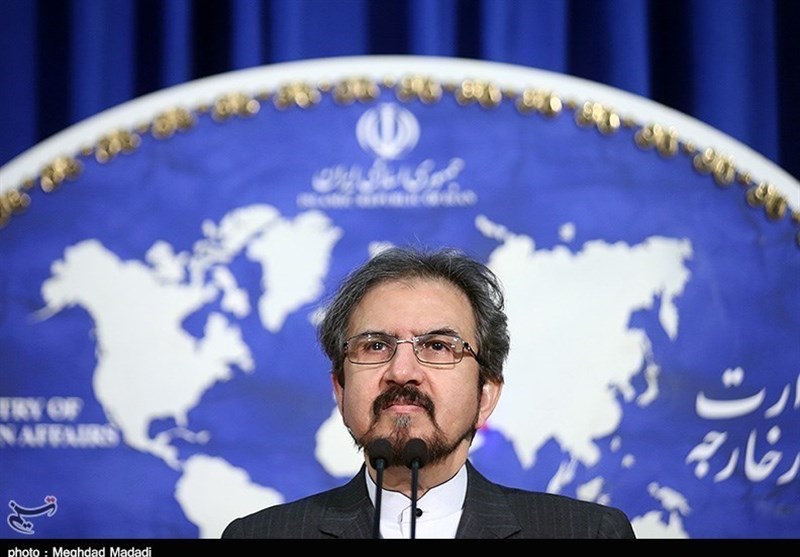 A few number of members of the EP, who are famous for their close links with anti-Iran organizations, including the terrorist Mojahedin-e Khalq Organization (MKO), have attempted to raise new false claims about human right violations in Iran through abusing their position of power, Qassemi said on Wednesday in response to an EP statement against the Islamic Republic.
"We consider the move (statement) as an attempt to undermine the growing process of interaction, cooperation and relations between the Islamic Republic of Iran and European countries, which have had many positive and constructive results for both sides in all areas," he noted.
Iran believes that such claims, "which are based on deceptive acts and false and ignorant speculations", lack any credibility, the spokesman said.
The European Parliament, in a statement, have strongly condemned what it called human rights violations and supports for terrorism by the Iranian government.
The claims of supporting terrorism came as Iran has been targeted by many abhorrent terrorist attacks in the past, mainly by members of the terrorist Mujahedin-e Khalq Organization (MKO).
Around 17,000 Iranians have fallen victim to terrorist attacks since the victory of the Islamic Revolution.
A number of Iranian nuclear scientists have also been assassinated in recent years in plots that proved to have been hatched by the Zionist regime of Israel.
Back in 2007, some of the Iranian activists, including wives of the assassinated nuclear scientists, established a non-governmental organization called the Association for Defending Victims of Terrorism (ADVT). It has provided an opportunity for the families of victims of terrorism to gather around and share their experiences.