Brazil: Car Rams Gate of Temer's Presidential Palace
TEHRAN (Tasnim) - A car has rammed the gate of the Brazilian president's palace as calls grow on Michel Temer to resign amid corruption scandal and single-digit popularity.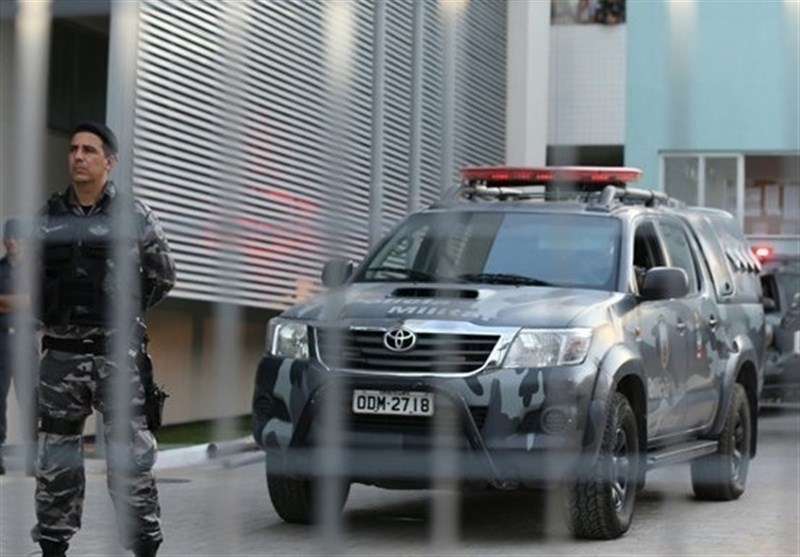 A statement from Temer's office said that a vehicle drove at high speed towards the Alvorada Palace in the capital Brasilia late on Wednesday, forcing guards to fire at the car.
It said security forces first fired warning shots, but when the vehicle failed to slow, they fired at the car and it stopped, Al Jazeera reported.
It added that the driver, a minor, was taken into custody and was not injured.
Temer was not inside the building and lives in another official residence.
Brazilian media shared footage of a gate lying on the ground along with what appeared to bullet casings.
Anger has been simmering since Temer took office last year and replaced leftist Dilma Rousseff after she was impeached for breaking budgetary rules.
Temer promised to restore political stability and to steer Brazil out of its deepest recession in history with market reforms. But the 76-year-old has been engulfed in a graft scandal and involving nearly one-third of his ministers and several congressional leaders.
The scandal revolves around kickbacks from construction companies in return for winning lucrative projects at state-run oil company Petrobras.
Temer has denied any wrongdoing, saying a leaked recording purportedly implicating him in corruption was doctored.
Temer's latest approval ratings are just seven percent, the lowest of any Brazilian president in nearly three decades.