Half of Mosul's Old City Liberated from Daesh: Iraqi Officer
TEHRAN (Tasnim) – Iraq's military pushed deeper into Mosul's Old City Wednesday, taking two more districts from Daesh (ISIL or ISIS) and bringing it closer to total control of the city.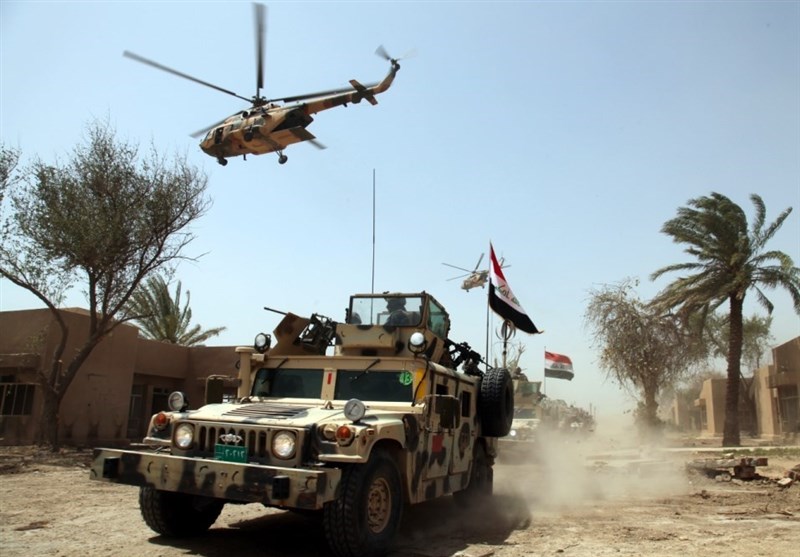 The army's 16th infantry division captured Hadarat al-Saada and Al-Ahmadiyah, the military said in a statement. The areas are northwest of the historic Grand Al-Nouri Mosque, which the militants destroyed last week.
Daesh still controls the mosque's grounds and about half of the territory in the Old City, its last redoubt in Mosul.
"Fifty percent of this area has been liberated, Al-Mashada and Al-Ahmadiyah and Al-Saada," Maj. Gen. Jabbar al-Darraji told Iraqi state television, according to Reuters.
"Our troops are now moving towards Farouq Street," he said, referring to the Old City's main north-south thoroughfare.
Federal police and elite units of the Counter Terrorism Service have also been fighting inside the district's maze of narrow alleyways since the battle began 10 days ago.
Authorities expect the battle to end in the coming days, though the advance remains arduous.
Federal police walked through piles of rubble amid wrecked houses Wednesday to reach the front line, southwest of Al-Nouri Mosque.
The Old City's stone buildings date mostly from the medieval period. They include market stalls, a few mosques and churches, and small houses built and rebuilt on top of each other over the ages.
The Ziwani Mosque's minaret, which is cleared of militants, has been partially destroyed, and the cross was removed from the bell tower of Shamoun al-Safa Church.
The military estimates up to 350 militants are dug in among civilians in wrecked houses and crumbling infrastructure. They are trying to slow the advance of Iraqi forces by laying booby traps and using suicide bombers and snipers.
Five Daesh fighters tried to flee across the Tigris River to the eastern side of Mosul but were killed by security forces, the military said Wednesday.
Darraji, the army general, said one of his soldiers had been killed when he seized a militant wearing a suicide vest amid a crowd of fleeing civilians.