France Interested in Regular Talks with Iran
TEHRAN (Tasnim) - President of the French Senate Gerard Larcher voiced the European country's willingness to hold regular talks with Iran on the Middle East issues.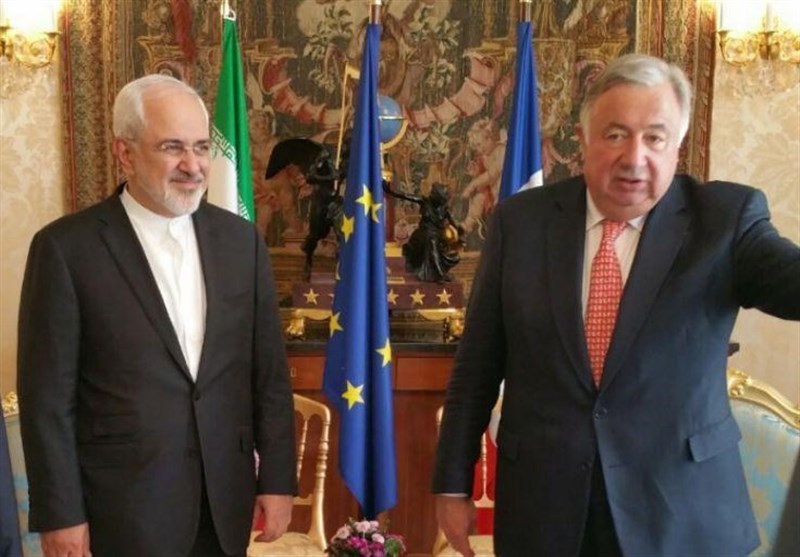 In a meeting with Iranian Foreign Minister Mohammad Javad Zarif in Paris on Thursday, Larcher said France attaches great significance to bilateral ties with Iran.
The senator also expressed France's enthusiasm for regular political consultations with Iran on the regional issues.
For his part, Zarif hailed France as one of Iran's major trade partners.
He also urged an immediate removal of the obstacles to banking cooperation between Tehran and Paris in order to facilitate the economic and trade ties.
Zarif also called for the continuation of political consultations with France, urging the European countries to play a more active role in the settlement of the Middle East conflicts.
The top Iranian diplomat arrived in Paris on Thursday in a tour of Europe that took him earlier to Germany and Italy.
Iran's President Hassan Rouhani has repeatedly stressed that the promotion of Tehran's relations with European countries can help enhance regional security.