Syria Army Establishes Control over 2 Areas in Hama
TEHRAN (Tasnim) – Syria's army and its allies continued to make gains in their fight against Daesh (ISIL or ISIS) terrorists in Hama and managed to wrest control over two strategic districts in the central province.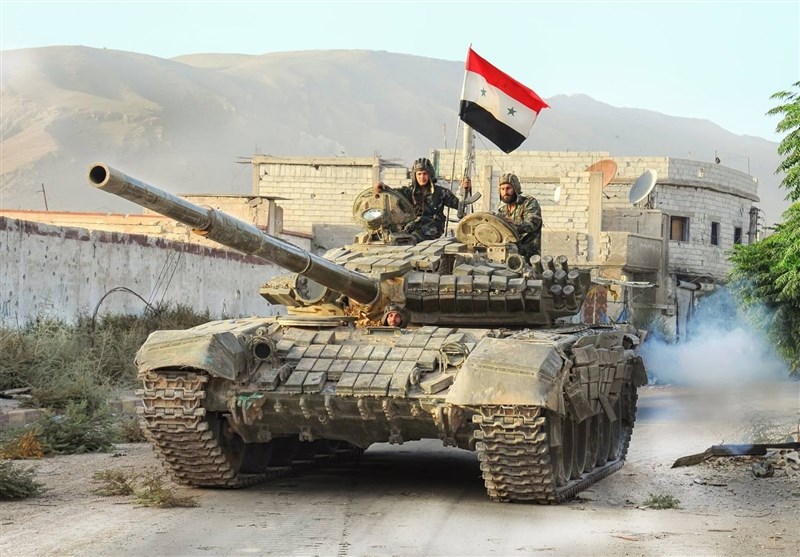 On Saturday, the Syrian troops established full control over Shahed 9 and 10 strategic points located in the east of al-Sheikh Hilal village in the eastern countryside of Salamiyeh in Hama province after destroying Daesh positions there, SANA news agency reported.
A large group of the Takfiri militants were killed and injured during the clashes.
Separately, the army troops struck Daesh positions in Talet al-Sanouf on the western outskirts of the eastern province of Deir ez-Zor, leaving dozens of them dead and injured.
Later in the day, Syrian warplanes carried out airstrikes on the ISIL positions in the neighborhoods of al-Rashdyeh, al-Kanamat and al-Howeiqa, the Panorama, al-Thardeh, Aiyyash and al-Bghiliyeh areas in Deir ez-Zor, killing and injuring scores of them.
Over the past six years, Syria has been fighting foreign-sponsored militancy. UN Special Envoy for Syria Staffan de Mistura estimated in August 2016 that more than 400,000 people had been killed in the Syrian crisis until then. The UN has stopped its official casualty count in Syria, citing its inability to verify the figures it receives from various sources.