Bahraini Prisoners Call for Immediate End to Torture, Oppression
TEHRAN (Tasnim) – Inmates kept in Bahrain's notorious Jaw prison complained about their appalling conditions, pleading for an immediate end to the torture and mistreatment of the prisoners by Al Khalifa regime's forces.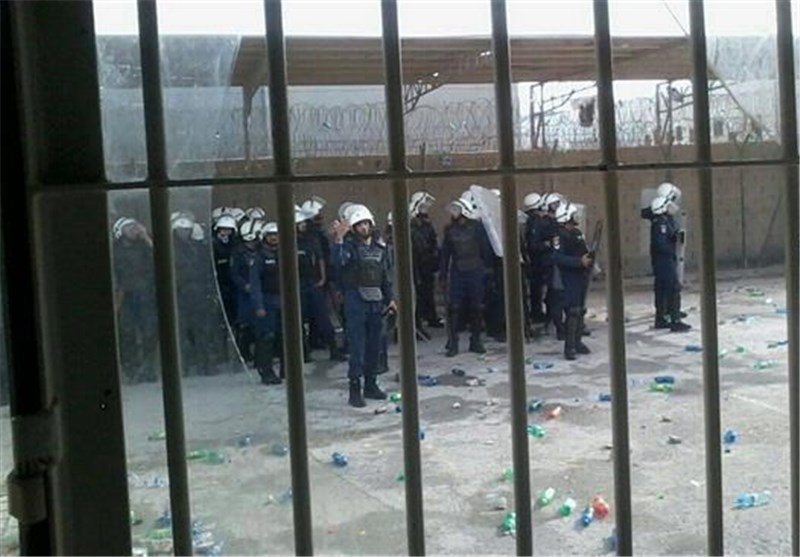 About 4,000 inmates in Jaw Prison are facing mistreatment and deprivation of the most basic rights, the prisoners said in a message addressed to the Bahraini people.
The Al Khalifa regime forces in the prison have even imposed restrictions on using the restroom, the statement read.
The Bahraini inmates also called on the people of the Persian Gulf country to take action to save them from the ongoing oppression.
Bahrain, a close ally of the US in the Persian Gulf region, has been witnessing almost daily protests against the ruling Al Khalifa dynasty since early 2011, with Manama using heavy-handed measures in an attempt to crush the demonstrations.
Scores of Bahrainis have been killed and hundreds of others injured and arrested in the ongoing crackdown on the peaceful demonstrations.
Amnesty International and many other international rights organizations have frequently censured the Bahraini regime for the rampant human rights abuses against opposition groups and anti-regime protesters.