FIBA U-19 World Cup: Iran Beaten by USA
TEHRAN (Tasnim) - Iran was defeated against USA 108-48 on Saturday in Pool D opener at the FIBA U-19 World Cup in Cairo, Egypt.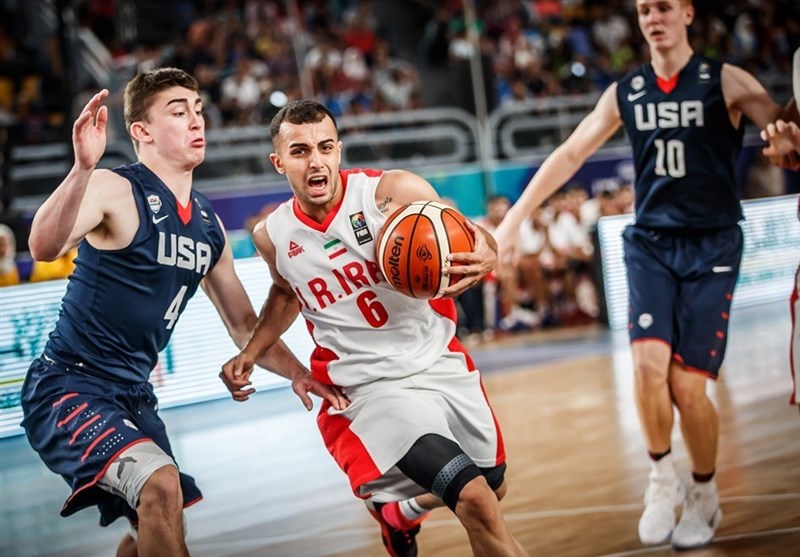 Mohammad Reza Bahramzad topscored Iran with seven points, five rebounds and three assists.
USA's Hamidou Diallo had 17 points, four rebounds and two assists.
Iran will play Italy on Sunday in its second match.
The 16 teams in the nine-day event are broken up into four groups of four. Iran is in Pool D with Angola, USA and Italy.
The 2017 FIBA U-19 Basketball World Cup will be held in Cairo, Egypt from 1 to 9 July.