Iran Offers to Help in Investigation into Khan Sheikhoun Chemical Attack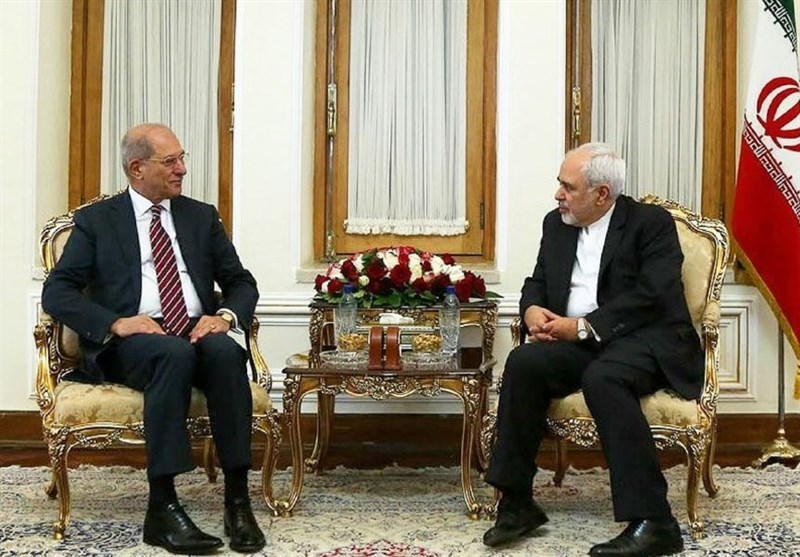 TEHRAN (Tasnim) – Iran's foreign minister expressed Tehran's readiness to assist the Organization for the Prohibition of Chemical Weapons (OPCW) in investigations into use of chemical weapon agents in Syria's Khan Sheikhoun.
Iran, itself a victim of chemical attacks carried out by the regime of Iraqi dictator Saddam Hussein during the imposed war of 1980s, is fundamentally against the employment of chemical weapons, Mohammad Javad Zarif said in a meeting with OPCW Director-General Ahmet Uzumcu, held in Tehran on Sunday.
"The Islamic Republic of Iran has always emphasized that no group is allowed to use chemical weapons in armed conflicts. This is while, sadly, the Daesh (ISIL) terrorist group has used chemical weapons in its war against the Syrian government," Zarif deplored.
He then called for detailed international investigations to discover the truth behind the use of chemical weapons in an April attack on Khan Sheikhoun in Syria's Idlib province, expressing Iran's preparedness to cooperate with the OPCW in this process.
For his part, Uzumcu hailed Iran for its record of working with and supporting the OPCW, and thanked Zarif for offering help to the UN's chemical watchdog in probing into the Khan Sheikhoun attack.
He said the OPCW is currently investigating the incident and conducting a probe into the use of sarin nerve gas in the Syrian town.
On Thursday, an investigation by the OPCW confirmed that sarin nerve gas was used in a deadly April 4 attack, which left more than 90 people, including women and children, dead and sparked international condemnation.
"Based on its work, the FFM (fact-finding mission) is able to conclude that a large number of people, some of whom died, were exposed to sarin or a sarin-like substance," said a confidential report released on Thursday by the OPCW.
The OPCW-UN joint investigative mechanism (JIM) has already determined that Daesh has used mustard gas in Syria in 2015.